Puerto Vallarta, México – Soon you'll be seeing these funny little squares popping up all over Banderas Bay. You will discover them in ads, including Vallarta Lifestyles magazine and the Real Estate Guide, on for-sales signs and other places.
What are these funny little squares? They are called QR Codes - the next generation of barcodes. While having been popular in Asia and Japan for years, QR Codes here will soon be replacing the old bar codes that we see on so many products.
A QR Code is a matrix code (or two-dimensional bar code) created by the Japanese corporation Denso-Wave in 1994. The "QR" is derived from "Quick Response," as the creator intended the code to allow its contents to be decoded at high speed.
Starting this month, you will discover them in all Tropicasa ads and all Tropicasa listings will include a QR code sticker on their for-sale signs. By simply taking a photo of the QR Code with your smart phone, you will be able to capture complete sales information for that listing. So now, instead of printing countless pages of sales listings that end up polluting the Bay, you'll be able to capture your favorite Tropicasa listing with just a photo from your smart phone.
"We want to continue to offer our clients and the public the latest technology combined with the best service and most reliable information as fast as possible," stated Wayne Franklin, President of Tropicasa Realty. "QR Code allows us to do just that by helping us reduce needless printing while allowing clients to get up-to-date information on a listing."
To see how QR Code works, simply go to Mobile-Barcodes.com, select the correct reader for your smart phone, then find a current Vallarta Lifestyles magazine, The Real Estate Guide, or Tropicasa for-sale sign listing to try it for yourself.

For over a decade, Wayne Franklin and his team at Tropicasa Realty have been a trusted name in Puerto Vallarta real estate. Tropicasa Realty is the region's representative for" The Leading Agents of the World" and with over 100 years of combined experience in real estate, all agents of the company are affiliated with AMPI. Wayne Franklin or any member of his knowledgeable team can be contacted in-person at their Romantic Zone Office - Pulpito 145-A at Olas Altas or in their San Marino Office - San Marino Hotel at Rodolfo Gomez 111-4. While in PV they can be reached at (322) 222-6505 or by calling 866-978-5539 (Toll-Free) from the U.S.


Click HERE to learn more about Tropicasa Realty, or visit tropicasa.com.
---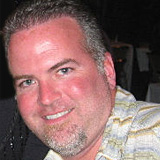 Born in Seattle, WA, Patrick Harrison has been living in PV since 2003. Drawing on his experience in entertainment, radio, retail and sports marketing in major US cities, Patrick opened his own business here in Vallarta, P. Gringo Marketing & PR, a successful Public Relations Firm that targets the English-speaking tourist and local communities. You can contact Patrick at patrick(at)pgringo.com
Click HERE for more articles by Patrick Harrison.