Puerto Vallarta, Mexico – The renowned National Ballet of Georgia, once the pride of the Soviet Union, will take the stage for 1 performance only on Sunday, September 4th at 6:00 pm, in Vallarta's beautiful performing arts venue, Teatro Vallarta.
Tickets are $300 Pesos for general seating, $400 Pesos for preferred seating and $500 Pesos for VIP seating and are now available through Ticketmaster, at the Ticketmaster Outlet in Galleries Vallarta Mall (across for the cruise terminal) and at the theatre's box office Tuesday through Saturday from 11 am to 9 pm. Teatro Vallarta is located in El Centro at Uruguay 184, just south of Ley's grocery store on the main street as you enter downtown.
Established in 1945 by dance masters Iliko Sukhishvili and Nino Ramishvili, The National Ballet of Georgia is renowned for strong and agile dancers and performances full of color, vitality and cultural symbolism that reflect this former Soviet Union state.
Now under the guidance of Tengiz Sukhishvili, Iliko's son, as their Artistic Director and Manager, in Italy the company was proclaimed "The Best Folkloric Ballet in the World." Featured pieces will encompass issues that are important to this region; including roles of men and women, stories of war and of ancient rituals and worship.
The magic of how The National Ballet of Georgia performs is discovered in their technique of dancing and astonishing acrobatic leaps using only their toes.
For 3 generations, the Sukhishvili family has dedicated their life to the formation of The National Ballet of Georgia and has traveled the world and has appeared on the most important stages for the past 50 years.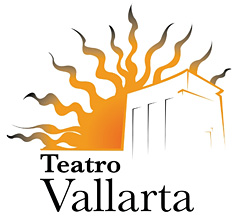 For 6 rigorous years, dancers are trained to become part of this prestigious company. They have performed in over 88 countries to the delight of more than 50 million audience members. Now, audience members here in Banderas Bay will have the rare opportunity to experience this celebrated dance troupe live!
For years, locals have been yearning for a state-of-the-art performance space that could handle world-class touring productions. With the announcement of The National Ballet of Georgia, expats, local nationals and visitors alike can now enjoy this top production without having to travel to Mexico City. Come support the arts in Banderas Bay and purchase your tickets today to The National Ballet of Georgia.
---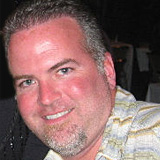 Born in Seattle, WA, Patrick Harrison has been living in PV since 2003. Drawing on his experience in entertainment, radio, retail and sports marketing in major US cities, Patrick opened his own business here in Vallarta, P. Gringo Marketing & PR, a successful Public Relations Firm that targets the English-speaking tourist and local communities. You can contact Patrick at patrick(at)pgringo.com
Click HERE for more articles by Patrick Harrison.