Puerto Vallarta, Mexico - Puerto Vallarta-based MEXLend, an industry-leading mortgage broker in Mexico, is taking the lead in training the local real estate community about the ins and outs of securing a mortgage for Mexican properties.
The process is similar in some aspects to the United States and Canada, but there are some key differences so only MEXLend is taking the lead ensuring that real estate agents from around the bay are knowledgeable about the process ensuring a smooth process for the buyer and seller.
As the foremost expert on cross-border lending, MEXLend is the perfect choice to discuss and train agents about the process.
Since mortgages for Mexican properties are becoming more of the norm, it is imperative to each and every agent in the bay that they know the intricacies of the mortgage process. Therefore, MEXLend has been present at Banderas Bay meetings of AMPI (the Mexican Real Estate Association) and has developed a training process held every 2nd Monday of the month, titled "MEXLend Mondays."
Following are some comments by local real estate agents from a recent training session:
An agent from Tropicasa Realty: "Thank you for the seminar on financing options in Mexico for my clients. It was informative and well presented and I learned more about the incredible tools available to me. I highly recommend it to all my fellow realtors to take this seminar. I look forward to continuing doing business with your company."
An agent from Coldwell Banker La Costa: "There is valuable information to learn in order to pre-qualify and be better prepared for your clients. Knowing your brokers at MEXLend will only help you, why wouldn't you use them?"
Local agents from the real estate community that are interested in attending the next MEXLend Monday training session are invited to email Carmen at Carmen(at)mexlend.com.
MEXLend is not limited to mortgages and loans for Puerto Vallarta, as they can offer their award-winning services and multiple-loan options for purchasing property in any city, town or resort area throughout Mexico – in US Dollars, Pesos and Euros – to refinance a current loan or simply cash out on existing equity. To discover which one of the many loan options that MEXLend offers is right for you, visit MexLend.com (for US Dollar or Euro loans) or MEXlend.com.mx (For MX Peso loans.) Telephone (322) 222-7377 in Vallarta, toll-free at 1-800-3.Mi.Casa in Mexico or (917) 779-9061 from the US or Canada.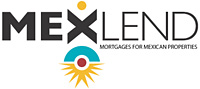 MEXLend, Inc. is a Mexican mortgage brokerage based in Puerto Vallarta that currently represents 8 different lenders offering 75 different loan options in Dollars and Pesos for buyers looking to purchase vacation or investment property throughout Mexico. To learn more about MEXlend, click HERE or visit MexLend.com.
---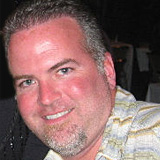 Born in Seattle, WA, Patrick Harrison has been living in PV since 2003. Drawing on his experience in entertainment, radio, retail and sports marketing in major US cities, Patrick opened his own business here in Vallarta, P. Gringo Marketing & PR, a successful Public Relations Firm that targets the English-speaking tourist and local communities. You can contact Patrick at patrick(at)pgringo.com
Click HERE for more articles by Patrick Harrison.