Puerto Vallarta, Mexico - One of Puerto Vallarta's most deeply rooted traditions is undoubtedly the Traditional Rebozo Dance, Dance of the Shawls. This year the Vallarta Women's Association, celebrating 26 years of service to the community, will host the Dance of the Shawls on September 10th. The event will take place in the heart of the city - at the River Cafe restaurant on the beautiful Rio Cuale Island.
Local women who like to carry on the tradition, as well as some visitors attracted by the folklore of the event, dress in their best regional costumes and beautiful shawls, and the accompanying men will wear white guayabera shirts and bandannas.
This fun and interesting event aims to raise funds for the CANICA (Care Center for Children with Cancer) foundation, which is dedicated to helping children and their families suffering from cancer with medical management, transportation assistance and pre- and post- hospital care, among other supportive efforts.
A special three-course Mexican dinner will be provided, including a soup of spinach and mushrooms, Chicken Breast stuffed with Huitlacoche sauce accompanied by goat cheese tamales with garlic mushrooms; or you may prefer Dorado sealed with a delicious cilantro and chestnut crust with vegetables and coconut sauce. Dessert will be a cheesecake topped with guayabate sauce.
The River Café will also have live Mariachi and dancing, so be sure and make your reservations early, as the event will undoubtedly be well attended.
When: Saturday, September 10 at 8:00 pm
Where: The River Café Restaurant
Donation: $500 Pesos per person
Reservations: 224-9906 | info(at)rivercafe.com.mx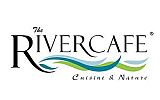 Open daily from 8 am to 11:30 pm, The River Café is located at Isla Rio Cuale #4 in downtown Puerto Vallarta. Reservations are recommended and can be made by calling (322) 223-0788 or online at RiverCafe.com.mx.

Click HERE to learn more about The River Café.