Puerto Vallarta, México – A financial force, backed by the rock-solid Swiss insurance industry, is now available in Latin America. Introducing Swiss Alliance Group; offering the ultimate investment strategy for today's vacation owners. The product is quite simple – A guaranteed investment that has been expertly crafted to complement your vacation ownership by securing the entire repayment of your membership cost.
The product has been designed to benefit vacation owners and enhance the value of their membership. The annuity guarantees a lump sum payment upon maturity, equal to the total cost/value of their vacation ownership, all backed by the Swiss Insurance industry, the pinnacle of strength and stability. It accomplishes this through a specialized, fixed-term investment strategy that is linked to the client's vacation plan.
Clients can ensure full repayment of their initial purchase and annual vacation expenses, by applying a small, one-time percentage to an annuity plan. The extensive Swiss legal protections fully guarantee the annuity and you are ensured to receive the total amount stated in the agreement.
The program enables all vacation owners to enjoy their holidays with a sense of reassurance knowing that the annuity they have purchased as part of their membership will repay their original purchase price. At maturity of the annuity, Investors may claim a single lump sum payment designed to exceed their original membership purchase price.
This investment provides additional benefits for those owners who may consider selling their membership in the future; the annuity adds value to the membership. Rather like selling a car with all future insurance included, a private residence club membership that has a linked annuity has far greater value than a membership without the linked annuity.
Private residence club membership has grown into a sophisticated and popular way to secure vacations for the future. This sophistication has now been raised to an even higher level with Swiss Alliance Group's annuity program.
Discover more online at
SwissAllianceGroup.com.
---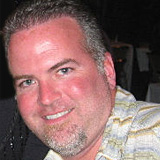 Born in Seattle, WA, Patrick Harrison has been living in PV since 2003. Drawing on his experience in entertainment, radio, retail and sports marketing in major US cities, Patrick opened his own business here in Vallarta, P. Gringo Marketing & PR, a successful Public Relations Firm that targets the English-speaking tourist and local communities. You can contact Patrick at patrick(at)pgringo.com
Click HERE for more articles by Patrick Harrison.