Puerto Vallarta, Mexico – On February 4th, the colorful dance troupe Azteca Spirit will be performing a one-night-only show at PV's beautiful performing arts venue, Teatro Vallarta. The extravaganza will feature 20 dancers, acrobats and singers, along with an impressive set of percussionists.
Azteca Spirit portrays another perspective of the last moments of the Mexican people during the encounter between Hernán Cortez and Montezuma. The story focuses on the Aztec world-view within its mythical elements and spiritual themes in history.
This portrayal of the conquest is narrated by the spirit of Malitzin which returns to our present time and reveals the events in the city of Tenochtitlan (today's Mexico City,) before the conquest of Mexico.
The spirit invites the audience to review the situation in Central America where he lived with the amount of violence and wars that brought about the Aztecs of the time. In doing so, the spirit draws a comparison with the situation in the world today and encourages the audience to a change of awareness by offering a message of peace and love for future generations.
Using brilliant colors in their costumes, head-dresses, and musical instruments, the Azteca dancers communicate across generations, making this a must-not-miss show. Purchase your tickets for this one-night-only performance TODAY!
Azteca Spirit tickets cost $200 pesos for general seating, $300 pesos for preferred seating, and $400 pesos for VIP seating. They are available now through ticketmaster.com.mx, at the Ticketmaster Outlet in Gallerias Vallarta Mall (across for the cruiseship terminal,) and at the theater's box office Tuesday through Saturday from 11 am to 9 pm.
For years, Puerto Vallarta residents have been yearning for a state-of-the-art performance space that could handle world-class touring productions. With the announcement of Azteca Spirit, expats, locals, nationals, and visitors alike can now enjoy this top production without traveling to Mexico City. Come support the arts in Banderas Bay.
Teatro Vallarta is located in El Centro at Uruguay 184, just south of Ley's grocery store on the main street as you enter downtown.
---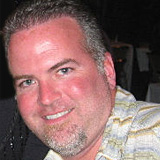 Born in Seattle, WA, Patrick Harrison has been living in PV since 2003. Drawing on his experience in entertainment, radio, retail and sports marketing in major US cities, Patrick opened his own business here in Vallarta, P. Gringo Marketing & PR, a successful Public Relations Firm that targets the English-speaking tourist and local communities. You can contact Patrick at patrick(at)pgringo.com
Click HERE for more articles by Patrick Harrison.