Puerto Vallarta, Mexico - With mortgages becoming more of the norm in Mexico and with ever-increasing loan options, MEXLend is helping sort through the confusion by having your personal Financing/Mortgage questions answered by our local experts – David Schwendeman and Terence Reilly, Founder's of MEXLend, an industry-leading Mortgage Broker based in Vallarta.
Q: "How would I go about selecting one Mortgage Broker over another? Don't you all offer the same products and services?" - Yolanda Fisher, Denver, CO
A: Choosing a Mortgage Broker in Mexico is a lot like choosing a Realtor or Attorney anywhere else. A referral from a trusted source is almost always the best way to go, as the quality of service, attention to detail and processing times can vary quite a bit between firms.
Your Realtor or Real Estate Attorney will most likely be able to offer some sound advice on "who" best to service your needs. In addition, all Mortgage Brokers in Mexico DO NOT offer the same products and services. Some have aligned themselves with only 1 or 2 Lenders – while others have a much broader spectrum of products.
Below is a list of questions a borrower should be prepared to ask before beginning a relationship with a Mortgage Professional in Mexico.
1. Have you closed any loans in Mexico?
The Mortgage Industry is still very new in Mexico and as it continues to establish itself, some companies have only just opened their doors. Frankly, it is a lot more labor intensive to write loans in Mexico than in the US or Canada and not every Broker has the knowledge or stamina to see the process through. That said, you want to go with a Mortgage Broker with a proven track record of ACTUALLY CLOSING Loans, preferably in a timely fashion.
2. Where are your offices located and where are your loans processed?
Some Mortgage Brokers dealing in Cross Border Lending operate their Mexican Businesses as a sideline to their US Mortgage Operations. Some maintain "bricks and mortar" office space in Mexico, some have Sales Representatives or Loan Officers on the ground here – while maintaining office space in the US, where the processing occurs and still others only operate from the US via phone, fax, e-mail and overnight express.
At the very least, your mortgage broker should have some one on the ground in Mexico, in the area you are buying, to facilitate the signing and delivery of documents and to navigate the various bureaucratic systems here. Mexican Loans can be far more complex than in other areas and a physical presence is key to expediting a seamless closing.
Also, Mexico has not yet completely embraced the notion of e-commerce. Notarios, Realtors, Bank Trust Managers, Attorneys, Developers, etc., all prefer a modicum of face-to-face negotiations when conducting business. This instills a sense of trust and accessibility – which bodes well for a smooth transaction.
In addition, working with a Broker who deals exclusively with Cross Border Lending will likely afford you a higher level of expertise and client satisfaction. If you think about it – do you really want to work with someone who is concentrating on two entirely different processes at the same time?
Lastly, it is virtually impossible to process a Mexican Loan entirely from a US office. Cross Border Loans are document heavy and the Mexican Authorities require original signatures on most items. The ability of a local Mortgage Broker or Loan Officer to hand deliver signed originals - in pinch - goes a long way towards a smooth closing.
3. Can you provide me with the names and telephone numbers of satisfied clients?
Who better to talk with then a previous customer who was well served by the efforts of the Mortgage Broker? Testimonials are key to almost any company's success – regardless of the type of service offered.
A Mortgage Broker with a proven tract record should be more than happy to arrange for potential new clients to speak with those who have already successfully funded. If the Broker refuses or makes excuses – move on to a Mortgage Professional who is elated to do so!
4. How many Banks or Lenders do you represent and what types of Loan Products do you offer?
As previously mentioned, some Brokers only work with limited products. As a borrower, your best chance of obtaining financing is to work with a Mortgage Broker who offers many options and has the expertise to channel your application into the right fit. Also, a skilled Mortgage Broker will compare and contrast the loan application against the various programs in an effort to come up with the most attractive terms for the client's particular needs.
For example, a borrower who is purchasing purely as a short term investment and knows for certain the property will be sold within a few years – probably doesn't want or need a 30 Year Fixed Rate Loan. This client would be better served by a 2, 3 or 5 Year Adjustable Rate Loan (ARM) with a lower, initial interest rate. However, if the Broker only offers Fixed Rate Loan Products – than that's what the client is going to get – whether it's the right fit or not.
Conversely, a borrower purchasing or building the vacation home of their dreams and plans to enjoy the property for decades to come is not best served by an ARM and would likely be better served by a 20, 25 or 30 Year Fixed Loan. Mortgage Brokers who offer a variety of Loan Options typically have higher client satisfaction rates as they can not only strategize but also truly service the client's needs.
5. Are you approved to work direct with the Banks or Lenders whose product you represent?
The answer to this question may seem obvious. If a Broker is marketing a loan product, then he must have direct access to the product – right? Wrong – sadly some people are not willing to put the time and effort into educating themselves on Cross Border Lending or go through the Lenders rigid Broker Approval Process. They merely hang a shingle announcing themselves as "Mexican Mortgage Brokers." These firms take Mortgage Applications and all too frequently - large "up front fees." They then proceed to try and find an approved broker or direct lender to do the deal. Certainly, there are instances where this type of co-brokering of loans is legitimate and acceptable. However, your Mortgage Broker should have at least 1 or 2 Direct Lender Approvals before you make the decision to engage their services.
You want to work with an individual or firm who has made the effort to gain the Lender's confidence, get trained in specific policies and protocols and who has the direct ear of the underwriting team who make the decisions on funding. In Mexico, the more Lenders a Broker is approved direct to represent – likely means a higher volume of loans closed, more products to offer potential clients and most importantly – the necessary experience and expertise to effectively close loans.
We invite you to email your questions regarding buying or financing Real Estate in Mexico to buyinginmexico(at)hotmail.com.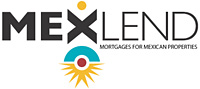 MEXLend, Inc. is a Mexican mortgage brokerage based in Puerto Vallarta that currently represents 8 different lenders offering 75 different loan options in Dollars and Pesos for buyers looking to purchase vacation or investment property throughout Mexico. To learn more about MEXlend, click HERE or visit MexLend.com.