Puerto Vallarta, Mexico - With mortgages becoming more of the norm in Mexico and with ever-increasing loan options, MEXLend is helping sort through the confusion by having your personal Financing/Mortgage questions answered by our local experts – David Schwendeman and Terence Reilly, founders of MEXLend, an industry-leading Mortgage Broker based in Puerto Vallarta.
Q: "I am hearing about long closing times here in Mexico. Is this true? What are the causes?" - Todd M. Phoenix, AZ.
A: This is a GREAT question. Thanks for asking. Real Estate Closings, whether cash or financed, take longer in Mexico than most Americans and Canadians are accustomed to.
Most of the time differential South-of-the-Border is brought about by the complexity of the transaction and the need to hold the property in Trust. It must be noted that any foreigner conducting business in Mexico, must obtain a permit through the Mexican department of foreign relations, or Secretaria de Relaciones Exteriorés. You can imagine the times involved in the US and Canada if we had to wait for permissions to be issued by the federal government before going forward with a home purchase! Also, when financing a real estate purchase in Mexico, the lending bank exercises its right to pour over all property documents extensively in order to protect the investment.
In the US or Canada, you are simply buying or selling a house—one legal task. As a foreigner in Mexico, you are: (1) transferring ownership of a property (2) you are establishing a Real Estate Trust and (3) possibly, closing out an existing Real Estate Trust if you are buying from another foreigner. This constitutes three major legal maneuvers that would take just as much time in the US or Canada as here in Mexico... or more.
That said, there are ways to ensure that the financed transaction comes to the closing table as quickly as possible:
1. Choose your mortgage broker carefully.
Many brokers do not understand the laws and intricacies of Mexican real estate, yet still advertise and sell their services online. As the market gets tighter up North, more and more are looking towards Mexico. You want to work with a company who has a presence on the ground and preferably an office but at the very least, a body that can run your documents and expedite the various processes. Check with your realtors and ask around. In this case, a bargain broker – operating his Mexican business as a sideline to his US business is not the best option.
Beware of interest rate and closing cost estimates which are unrealistically low. It may be tempting to go with a broker who offers you an extremely attractive interest rate or lower closing costs – only to find out just prior to closing that your interest rate has gone up 2 percentage points and your closing costs are $15,000 higher than originally quoted. There are genuine variables which could, legitimately, cause your closing costs to be higher; such as certain fees paid in Pesos which have fluctuated against the Dollar by the time of closing OR a drop in credit score which could put a borrower into a higher interest category. However, it is not legitimate to simply not inform a client of half of the legally required costs involved.
Again, your Realtor or a trusted friend who's already financed in Mexico is a good source of referral information. They'll know which brokers perform and which do not.
2. The buyer should pre-qualify for a loan BEFORE signing any contracts.
This gives you peace of mind and also a realistic view of just how much of money you can borrow. Your broker will also give you a list of all of the documentation required for the loan and once you do sign a contract, you will have everything ready to submit to a lender, thus saving you and the seller much needed time.
Lending in Mexico is highly conservative and very safe. Clients must have credit scores frequently above 680 and be prepared to prove incomes via tax returns and bank statements. The quicker they provide that documentation, the quicker loan commitment will come from a lender and the faster a purchase can close. Once the client has loan commitment from a lender or bank, they must maintain their credit standing, as another report is often pulled just days before closing. We council our clients not to change their buying habits (don't buy that new Mercedes!), and be absolutely certain to pay credit cards and mortgages on time.
3. The seller must be the legitimate owner of the property and have ALL documentation ready to deliver BEFORE entering into a contract.
One hears of sellers disillusioned with the time frame involved in the financed transaction, but rarely do you hear the back story from that seller. In 9.9 out of ten cases, the causes for delays are directly linked to the seller not providing updated, clean property documentation in a timely fashion.
This inability or the lack of urgency on the part of the sellers to provide the property documentation is the leading factor in delayed closing times. A lender or broker cannot even start the closing process without current property documents from the legitimate seller of the property. All too often the seller will take weeks (or months) to provide these papers and then once when finally tendered, will demand that a closing occur immediately. This happens periodically, and unfortunately, things just don't work that way. Here's why:
Lenders are conservative... all cash buyers, sad to say, are often not. A lender will not deem the property as worthy collateral if there are ANY improprieties or unpaid back taxes, bills, liens, zoning issues, etc. Sometimes, an unwary all cash buyer will plow through unknowingly and expect the open issues to be taken care of at the closing table or shortly thereafter. A bank or lender will never be this reckless.
Example: Recently, we had a loan in processing where the seller did not pay the transfer tax at his original closing. This should never have occurred, but the original purchase was all cash and somehow transaction was allowed and recorded. This is not the buyer's fault nor the current Realtor's fault nor the Mortgage Broker's fault - it was the seller's responsibility for trying to avoid a payment that was due years ago and became a huge problem to rectify in order for the current sale to close. Not only was there the question of the original taxes, but now they had non-payment penalties attached to them. Fortunately, we caught it and have rectified the situation on behalf of the seller - but it did take several weeks and stalled the deal for quite a while. We managed to keep the deal on track and get it closed, giving our client a property that is free and clear of encumbrances. To date, the seller does not recognize culpability in the delayed closing.
Unfortunately, a significant number of all cash buyers enter into transactions which do not benefit from adequate scrutiny and end up taking on the previous owner's problems. A financed buyer will never face that problem. Yes it does take longer to dot all of the I's and cross all of the T's when a mortgage is involved – but all parties can rest comfortably that the transaction is secure. Wouldn't you want any investment of this magnitude to be conducted as safely as possible?
When financing is utilized, if all documentation is ready and supplied to your mortgage broker and lender, financing should only add an additional week or two to an ordinary closing. The operative word in that previous sentence is "IF."
When both the seller and buyer are pro-active, closing times will be significantly shorter and the entire transaction smoother.
We invite you to email your questions regarding buying or financing Real Estate in Mexico to buyinginmexico(at)hotmail.com.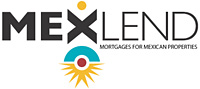 MEXLend, Inc. is a Mexican mortgage brokerage based in Puerto Vallarta that currently represents 8 different lenders offering 75 different loan options in Dollars and Pesos for buyers looking to purchase vacation or investment property throughout Mexico. To learn more about MEXlend, click HERE or visit MexLend.com.