Puerto Vallarta, Mexico – Don't miss Banderas Bay's favorite little plaza for everything delicious! This month, you'll want to stop by k' rico:) for their wonderful dessert plate special or Mikey's who are featuring a sale on all butcher meats. If you are a red wine blend lover, make sure that you visit Cork+Bottle where all month their selection of red wine blends are 15% off, and FireWorks has a wide variety of Mother's Day presents.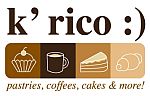 Do you remember the wonderful dessert plate that k' rico:) offered at the Los Mangos Auction? Well, you'll be happy to hear that they are offering this great plate every Saturday afternoon for... $50 Pesos! Served on the plate will be five of some of María-Inés' delectable desserts, including a slice of Chocolate Decadence with Red Fruit Coulis, a Blondie, a Mini Cheesecake Tortuga, a Peanut Butter Whoopie Pie and a Red Fruit Tartlet. Sorry; no take-out orders for this special but bring your friends to experience these delights with you. Also this month, buy a mocha, cappuccino or a latte and get a free pan dulce croissant, cinnamon roll, chocolatine, Danish braid or one of three individual-sized bundt cakes.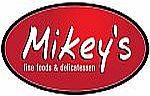 Mikey's is your top choice for quality, cut-to-order meats at prices that match Costco, and this month, you can save even more! Staring Saturday, April 7, all butcher meats are on sale including their never-been-frozen, farm-fresh boneless chicken breast. At Mikey's, select from New Yorks, Rib Eye, Filet Mignon, thick-cut Pork Chops, Baby-Back Ribs, Pork Tenderloin and more. Plus, you'll also find a great selection of marinades, steak & BBQ sauces, mustards and horseradishes to go with your favorite selection of meats.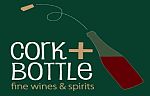 If you are a red wine blend lover, then Cork + Bottle is your place this month! Every bottle of their international collection of red wine blends are on special for the month of April at 15% off. Come in and discover their wide selection including the Santo Tomas Unico Cabernet-Merlot and the Mariatinto from Mexico, The Ravanal "Limited" Syrah-Carmenere-Cabernet and the Chilcas "Red One" from Chile, among many others in our extensive collection.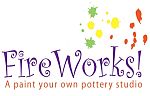 At FireWorks, Banderas Bay's paint-your-own pottery studio, you'll discover a wide variety of items for that perfect Mother's Day gift. Whether you want to create something for mom with your own hands or choose from a wide variety of items already painted and glazed, FireWorks is Banderas Bay's Mother's Day Gift Headquarters. While there, make sure that you check out their new and unique ceramic belt buckles.
Don't forget: Each year, residents and visitors are asked to vote for what they believe is the "Best of Banderas Bay." So, what do you think, does Mikey's offer the "Best Take-Out"? Is k ´rico :) the best "Coffee Shop" and/or "Bakery"? Does Cork+Bottle offer the "Best Wine Selection"? Share your opinion and you could win some fabulous prizes! Simply go to VirtualVallarta.com and select what you believe is the best of Banderas Bay. We appreciate your votes and support! But hurry, voting ends June 15!
And don't forget, Vallarta's favorite one-stop-shop for everything delicious will donate 10% of its sales on a certain day of the week from one of their shops to support the Los Mangos Library; a beloved non-profit organization that offers something for all members of the community. For further details, visit your favorite store at Los Mercados.

Open Monday through Saturday 9 am to 8 pm, Los Mercados is located just a half-block west of Rizo's at Aquiles Serdan #265. For a complete list of new products, special events and happenings at Los Mercados, visit LosMercadosPV.com, where you can also sign-up to receive their monthly e-newsletter. You can also join us on Facebook.
To learn more about all of the wonderful shops at Los Mercados, click HERE.