Puerto Vallarta, Mexico - Every year the month of May brings Vallarta Lifestyle's Restaurant Week to the Banderas Bay area. The event, which runs from the 15th through the 31st, is in it's eighth year and 45 of the finest restaurants from around Banderas Bay will be participating. None finer than The River Café.
The River Café sits on the banks of the Rio Cuale in the most beautiful and romantic setting in Puerto Vallarta. This sophisticated restaurant, owned by Margarito Larios and Eva Sánchez, is definitely one of the hidden treasures of the bay area.
Enjoy the live music while you peruse the special Restaurant Week menu as the candles flicker on the glamorous tables that line the river bank on the restaurant's multilevel terrace. Cuisine and nature meld exquisitely at River Café.
Your dining experience in this natural paradise begins with soup, salad, or spring grill; is followed up by your selection from the four original entrees prepared by their creative chef; and finishes sweetly with one of their decadent desserts.
All of the delicious cuisine is presented elegantly and served professionally with every attention given to detail. During Restaurant Week all of this can be experienced at The River Café for the special price of $299 pesos. (Beverages and gratuities not included.)
Restaurant Week Special Menu
APPETIZERS (choice of one)
• Cream of Leek and Potato Soup
• Chistorra Salad
Spring Mix, Spiced Panela Cheese with Plantain, Grilled Chistorra and Apple Vinaigrette
• Spring Grill
Ripe Tomatoes and Asparagus Grilled with a Garlic Oregano Vinaigrette and Shaved Parmesan Cheese
ENTRÉE (choice of one)
• Pan Seared Filet Mignon
Served with Wild Mushroom Risotto, Grilled Asparagus, and Sweet Pea Pure
• Shrimp Bella
Sautéed Shrimp with Garlic, White Wine, Mushrooms, and diced Tomatoes over Rice Pilaf with Steamed Vegetables
• Fire Grilled Pork Chop
Served with a Lemon Anchovy Aioli, Sautéed Mini Potatoes, and Braised Green Beans
DESSERT (choice of one)
• Berry Blast Burrito
With Crème Fraiche
• Apple Crumble Tart
With Caramel Sauce and Vanilla Ice Cream
• Chocolate Lava Cake
Dinner at the River Café is served from 4 until 11:30 pm and for only $299 pesos you won't want to miss your chance to save some money while you experience the best that Puerto Vallarta has to offer.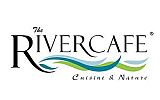 Open daily from 8 am to 11:30 pm, The River Café is located at Isla Rio Cuale #4 in downtown Puerto Vallarta. Reservations are recommended and can be made by calling (322) 223-0788 or online at RiverCafe.com.mx.

Click HERE to learn more about The River Café.