Puerto Vallarta, Mexico - When foodies refer to European cuisine it is understood that this is a generalized term, more of a geographical term than a culinary one (though there are some common characteristics.)
In European cuisine, the spotlight is often on sauces, seasoning and side dishes. Unlike Asian cuisine, meat is often prominent and substantial. When European cuisine is well-executed, it is lauded for its complexity, precision and focus on taste.
European cuisine is extraordinarily well represented in Puerto Vallarta, with some of the finest restaurants in the country turning out ambitiously contemporary, as well as traditionally European dishes.
Trio restaurant opened its doors in 1994 and quickly became of Puerto Vallarta's most highly recommended dining spots. Two gifted European chefs collaborate on a fantastic menu perfectly paired with this old-world European restaurant. Trio's sister restaurant, Vitea enjoys a French Riviera feel, both because of its location and its outstanding cuisine.
With two locations, Dolce Vita has become a perennial favorite. With its Italian trattoria feel, Dolce Vita blends authentic Italian cuisine (such as octopus carpaccio and a wide variety of home-made pizzas,) with enthusiastically wonderful service.
Spanish tapas restaurants have become global favorites, particularly in the last decade or so. With good reason, tapas restaurants are fun, communal and allow for the sampling of a variety of dishes. Puerto Vallarta sports a very healthy number of wonderful tapas restaurants. Barcelona Tapas, with its traditional tapas and incredible view, has become a must-go restaurant while in the area.
Located on the corner of a charming cobblestone street above the Church of Guadalupe, La Esquina de los Caprichos is a long-standing Gringo Gulch favorite serving up traditional Spanish tapas and entrees including mouth-watering paella, patatas bravas with aioli sauce and perfectly cooked octopus.
Located in the always popular Romantic Zone, Kaiser Maximilian will transport you to a world of culinary delights. European Chef/Owner Andreas Rupprechter combines his extensive experience in Europe and Mexico to serve up innovative dishes that merge new and old world cuisine.
La Albufera, charming in its intimate setting, boasts delicious sangria and the warmth of service of a true family-run restaurant.
Under the direction of acclaimed Chef Thierry Blouet, Café des Artistes has garnered a slew of accolades, including being named Mexico's Best Restaurant in 2011. This stunning restaurant focuses on contemporary fusion dishes crafted with expert European techniques.
Entering La Cigale immediately transports you to a bistro in France. This charming restaurant sets the tone with its décor, music, wine and dishes for a romantic meal.
A true Bavarian restaurant complete with a beer garden, Hacienda Alemana features authentic German dishes, including sauerbraten, bratwurst and four different types of schnitzel in a beautiful garden.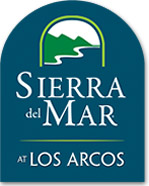 Whatever flavors you are seeking, you are likely to find them in one of Puerto Vallarta's many great restaurants!
Sierra del Mar en Los Arcos, "At Home with Nature"
Offering homeowners elegance, tranquility, privacy and security within minutes of one of the most popular tourist destinations in the world - Puerto Vallarta, Mexico - Sierra del Mar at Los Arcos is an exclusive oceanfront community of 53 luxury residences on the southern shore of Banderas Bay. For more information, call (206) 701-7571 from the U.S or Canada, 52 (322) 228-0001 in Mexico, or visit SierraDelMar.com.

Click HERE to learn more about Sierra del Mar at Los Arcos.