Puerto Vallarta, Mexico – Here is a rare opportunity to experience the Montreal Ballet, under the direction of Eddy Toussaint, for one show only on Sunday, October 14th at 8:00 pm at Teatro Vallarta.
Tickets are $300 Pesos for general seating and $400 Pesos for preferred seating and are available now through Ticketmaster, at the Ticketmaster Outlet in Galleries Vallarta Mall (across for the cruise terminal) and at Teatro Vallarta's box office Tuesday through Saturday from 11 am to 9 pm. Teatro Vallarta is located in El Centro at Uruguay 184, just south of LEY'S grocery store on the main street as you enter downtown.
After a 20-year absence from the Montreal dance scene, during which he worked as an artistic director, choreographer and artistic consultant in the United States, Europe and Vancouver, Toussaint is back with his newly formed Ballet Eddy Toussaint de Montréal. And he hasn't wasted a minute cementing the reputation of his new cast of dancers. Now, Vallarta will have the rare opportunity to experience this mater's work, live.
Eddy Toussaint has created more than 100 ballets. His important choreographies include the sentimental, acrobatic duet Un Simple Moment (1980); Dam Ballah (1976), influenced by his Haitian roots; Cantates (1978), a dramatic ritual for bare-torsoed men in long circular skirts; Façades (1982), a divertissement catering to tango-mania; and Requiem (1985), a sparse, spiritual composition set to Mozart's score. Populist works inspired by French-Canadian legends which were especially appreciated by his target audience in Québec include Rose LaTulippe (1979) and Alexis le Trotteur (1978).
Discover for yourself why the Montreal Ballet, under the direction of Eddy Toussaint, is often described as perfection, elegance and beauty, as they perform one show only, Sunday, October 14, 8:00 pm at Teatro Vallarta.
---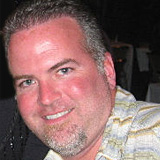 Born in Seattle, WA, Patrick Harrison has been living in PV since 2003. Drawing on his experience in entertainment, radio, retail and sports marketing in major US cities, Patrick opened his own business here in Vallarta, P. Gringo Marketing & PR, a successful Public Relations Firm that targets the English-speaking tourist and local communities. You can contact Patrick at patrick(at)pgringo.com
Click HERE for more articles by Patrick Harrison.