Puerto Vallarta, Mexico - MEXLend, an industry-leading Mexican mortgage brokerage, is proud to announce that they have expanded their loan options, now offering three different loan tracks. These programs offer mortgages for US, Canadian, other foreign citizens, or Mexican Nationals who are buying property in Mexico.
One of the first brokerages with a division specializing in dollar loans for foreigners, MEXLend and has been diligently looking for alternatives when the US dollar options became unavailable with the withdrawal of Compass Bank, BBVA and Scotiabank from the market.
While others may claim that mortgages do not exist any longer or are difficult to obtain for foreigners in Mexico, MEXLend has formed partnerships with lenders interested in this strong niche market.
"We are very pleased with the introduction of other fund options available for Mexican properties," stated Terence Reilly, co-founder and President of MEXLend. "Our clients have been asking for additional program options and we are happy to be able to deliver, and we anticipate more options shortly. Most of these programs are perfect for a bridge loan as they do not have a pre-payment penalty."
MEXLend has secured the following loan options:
• Program A: Offers 60%-50% financing (40%-50% down) for up to 20 years with a mortgage in Mexican Pesos with a Mexican bank for qualified borrowers.
• Program B: Offers 65% financing (35% down) for up to 20 years with a mortgage in US Dollars with a US lender for qualified borrowers.
• Program C: Offers 70% financing (30% down) for a 20 Year Amortization with a 3 to 5 year Balloon Clause.
"Our goal at MEXLend is to keep adding new loan and fund options for our customers. By offering the most lenders and more options in Mexico than any other brokers, we are able to offer our clients programs that better match their needs and financial situation," added David Schwendeman, co-founder and COO of MEXLend.
While many lending options are available in Mexico for Mexican nationals, MEXLend is the only brokerage with a specific division dedicated to US, Canadian and other foreigners. MEXLend - has been singled out for customer service.
In announced results based upon post-closing client interviews, MEXLend won the #1 mark of distinction for both client satisfaction and fastest closings for the third straight cycle. Time and time again, MEXLend was praised for their attention to detail, ease of process and timeliness. Forging partnerships with banks, private lenders, title insurance agencies and attorneys has afforded MEXLend the unique ability to streamline the process in Mexico.
MEXLend is a pioneer in the mortgage industry and continues to close loans nationwide. They have direct approvals with every major bank in Mexico and their brokerage has been instrumental in obtaining loans for Mexicans of every income category.
When a client calls MEXLend, it is like talking to every loan option available throughout Mexico at no extra cost. Their foreign loan division is unsurpassed in obtaining financing for foreigners purchasing property in Mexico.
---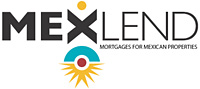 Are you looking to purchase vacation or investment property in Mexico? To discover which one of the many mortgage loan options that MEXLend offers is right for you, visit MexLend.com or MexLend.com.mx, call (322) 222-7377 in Vallarta, toll-free at 1.800.3.Mi.Casa in Mexico or (917) 779-9061 from the US or Canada.

To learn more about MEXlend, click HERE.