Puerto Vallarta, Jalisco, Mexico - If you love high-end flavors, then get ready because Restaurant Week is just around the corner. From May 15-31, you can save up to 50% as you dine in some of Puerto Vallarta and Riviera Nayarit's most celebrated fine dining and gourmet restaurants.
Among the most popular Restaurant Week destinations is The River Café, a legendary dining establishment nestled beside the romantic Rio Cuale River in the heart of downtown.
Owned by the husband and wife team of Eva Sánchez and Margarito Larios, The River Café has enjoyed serving guests for the last sixteen years. Their unique approach to fresh ingredients, exotic aromas & extraordinary flavors has earned them top awards among locals and tourists.
The River Café has been an original Restaurant Week participant since the event first hit the gastronomic scene in 2005. Each year, this elegant restaurant has been delighting patrons with the sights and sounds of nature, candlelit ambiance and live music as well as with its innovative 3-course prix-fixe menu.
This year, Master Chef Roberto Chavez has created some scrumptious Restaurant Week selections that will exceed your expectations and create a one-of-a-kind dining experience.
Appetizers (choice of one)
• Crispy Calamari Rings with dipping sauce
• Roasted Pear Salad with organic greens and a honey-balsamic vinegar
• Button Mushroom Soup with white wine and truffle essence
Entrées (choice of one)
• Roasted White Fish of the Day in Adobo, ratatouille vegetables, corn sauce & cilantro oil
• Artichoke Ravioli with Portobello mushroom, tomato and basil
• Grilled Beef Tenderloin with onion marmalade, asparagus, blue cheese sauce
Desserts (choice of one)
• Tequila-Margarita Lime custard with fruit sauce
• Warm Molten Chocolate Cake with vanilla ice cream
• Strawberry Mousse with fresh fruit and strawberry sauce
You'll get all of this for only $299 pesos per person during Restaurant Week. Please note that beverages and gratuity are not included. Dinner will be served between 4-11:30 pm, so be sure to make your reservations early, especially if you prefer terrace or riverside dining. Don't miss this limited-time gourmet extravaganza at The River Café.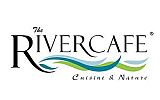 Open daily from 8 am to 11:30 pm, The River Café is located at Isla Rio Cuale #4 in downtown Puerto Vallarta. Reservations are recommended and can be made by calling (322) 223-0788 or online at
RiverCafe.com.mx.
Click HERE to learn more about The River Café.
---
Restaurant Week 2013 runs from May 15-31 at some of the most recognized restaurants in Puerto Vallarta. Don't miss the chance to dine at your favorite Puerto Vallarta restaurant - and save a bundle! Click HERE for a sneak peek at the menus some of the other participating restaurants are serving.