Puerto Vallarta, Jalisco, Mexico - Whether a local or visitor, there are times when we crave certain items here in paradise, and Los Mercados, Vallarta's favorite place for one-stop-shopping, is the perfect place to find them. This month, Los Mercados starts new summer hours: Monday through Saturday from 9:00 am to 6:00 pm, so stop by early for everything you need - all under one roof!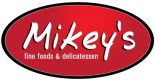 Now that it is warming up, the last thing you probably want to do is cook and that is where Mikey's comes to save the day! If you have not been to see us recently, we have a bunch of new items in our prepared foods section, from entrees to sides and plenty of cool summer salads.
Some of our new items are stuffed bell peppers, hot wings, grilled vegetables with tons of flavor, and poached salmon with a yogurt dill sauce and lemon. Of course, we have all of your favorite gourmet and local cheeses, and top-quality deli meats that pair perfectly with wines from Cork+Bottle. Our fresh salad selection includes chef salad, Caesar, Greek salad chock-full of feta, fresh veggies and black olives, and our popular slaw and potato salads - plus many more.
Super Spring and Summer Special! - From now until the end of August, we are offering 25% OFF all of our sandwiches at Mikey's from 3:00 pm to closing. (Does not include "Build Your Own") To see the Mikey's Sandwich Menu, CLICK HERE. No coupon required. Just order your favorite sandwich for here or to go and enjoy!

Come chill-out in the coolest produce section in town at Don Fresco! Select the best of the bunch, from fresh lettuces, yellow lemons to organic baby spinach, asparagus and Granny Smith Apples. Best yet, fresh herbs in small packages with small prices - from only $3 to $15 Pesos each.

Rainy season is right around the corner and there is no better time to get your creative juices flowing. Join us and your friends at FireWorks! and get your paint on! Pick a plate, a mug, a candle holder or one of 100 other items and create something to treasure. Prices start at only $50 Pesos and this includes everything - the piece you pick, paint, and firing. Fun for people of all ages and skill levels. Best yet, you can enjoy lunch and a glass of wine as you paint your piece. Come and unleash the artist in you! Summer Hours: Tuesday - Saturday 11:00 am to 5:00 pm.

The A/C is on and the table and chairs are inside of Cork+Bottle. We sell wine by the glass and always have bottles ready to pour you a taste if you'd like to try a new wine. We also carry a large selection of spirits and supplies including bitters, Mr. & Mrs.T Bloody Mary Mix, Rose's Lime and more.

Did you know we have indoor seating with A/C in k' rico:)? Enjoy your hot coffee in cool comfort, or a smoothie, espresso or other gourmet hot or cold coffee drink. Prefer tea? We have that too, including iced. Our fresh baked pastries are heavenly as well as our berry tarts, individual cakes, lush desserts and delicious donuts! Swing in from 4:00 PM to closing time and get 2x1 pastries!
Open Monday through Saturday 9 am to 6 pm, Los Mercados is located just a half-block East of Molino de Agua at Aquiles Serdan #265. For a complete list of new products, special events and happenings at Los Mercados, visit LosMercadosPV.com, or "Like" us on Facebook. To learn more about all of the wonderful shops at Los Mercados, click HERE.