Puerto Vallarta, Mexico - There's always so much going on in Puerto Vallarta and around Banderas Bay, it can be difficult to keep up with it all. Here's a look at some of this week's Puerto Vallarta news headlines and community announcements, plus a couple of this weekend's events that you won't want to miss.
Puerto Vallarta Youth Orchestra Spring Concert
The Puerto Vallarta Youth Orchestra will perform their Spring Concert on Monday, April 7th at the María Reina de la Paz Church in Marina Vallarta. Conducted by Samuel Rúa, this will be the first of three concerts offered by the ensemble, which will feature works by Gluck Respighi, Brahms, Leroy Anderson and The Beatles, among others. The concert starts at 7:30 pm and admission is free.
Corazón de Niña Fudraiser at Casa Karma
Tuesday, April 8th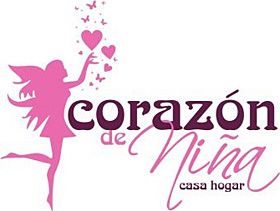 Corazón de Niña board members Georgia and Gholi Darehshori are hosting a fabulous fundraising event at their home, Casa Karma in Conchas Chinas, on Tuesday, April 8 at 7 pm. A home for young girls who have been displaced due to high risk situations, Corazon de Niña provides these girls with security, nutritious meals, routine medical and psychological attention, and academic support to help them become healthy, strong and independent women. Those attending the fundraiser will be treated to the unveiling of Marta Gilbert's first bronze sculpture, a special guest appearance by mosaic artist Anado McLauchlin, live music by guitarist Eduardo León, and appetizers and cocktails provided by Mavi Graf of Arté Culinario. A suggested donation of $1000 pesos per person, 100% of which will go to the non-profit organization, can be made at the door or in advance at La Palapa Restaurant on Playa Los Muertos (322-222-5225) or Carol's Boutique on Basilio Badillo (322-113-0073). For more information, visit
Casa Karma's Facebook page.
City of Puerto Vallarta to Award 1000 Scholarships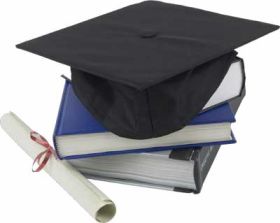 Continuing with his efforts to strengthen the community and work together for the benefit of Puerto Vallarta, Mayor Ramón Guerrero Martínez swore in the Municipal Youth Council this week, and announced the implementation of a thousand scholarships to be awarded this year. "The Youth Institute, through the Department of Social Development, will be implementing one thousand scholarships this year, so that Vallarta's young people can have more opportunities. One thousand scholarships represents one thousand dreams, one thousand opportunities to shine, one thousand children who can continue their high school or college educations," the Mayor said. He noted that for the first time in the history of Puerto Vallarta, the municipal government is taking into account our youth, who are joining in the shaping of public policy to generate actions for the preservation and use of public spaces, implementing sports, artistic, and cultural disciplines to continue the development of our city. "Our children are the seeds of Puerto Vallarta, pushing us forward, our city needs them to help us prevent crime, disseminate culture, encourage environmental awareness, to promote sports, and to undertake new and innovative projects. For they are the new spokesmen of their colonias, representing a new attitude... in short, our city needs the young people to make a change and bring us to a new level of cultural development," he concluded.
Vallarta Home to Mexico's First Rotary Kids' Club
Under the supervision and encouragement of their teacher, Maestra Blanca Arellano, South Puerto Vallarta Rotary Club President Saúl López, and Rotary District 4150 Vice-Governor, Carlos Vazquez, some local children recently formed Mexico's first Rotary Kids' Club - right here in Puerto Vallarta. Marking a new stage for Rotary Club activities in Vallarta, the purpose of the Rotary Kids' Club is to strengthen our children's values and to get them involved in the community. Keeping with the Rotary Club's motto, "Putting Others First," the young Rotarian's planned activities include visits to local orphanages and group homes, where they will bring piñatas and play other games with the less fortunate children in our area.
Weekend Events in Puerto Vallarta and Banderas Bay
Click on titles for more information
• Live Entertainment on the Paradise Stage This Weekend
• Punta Mita Golf & Gourmet Classic, April 3-6, 2014
• American School Students Present 'The Wizard of Oz'
• Becas Classic Golf Tournament, Sunday April 6th