Puerto Vallarta, Mexico - The entire team at the traditional Mexican restaurant El Arrayán is happy to announce that starting October 6th they will resume their famous Traditional Mexican Cooking Classes. Owner/Chef Carmen Porras and Chef Alfonso Corona will be teaching participants how to prepare a wide variety of classical Mexican dishes.
They have planned over 35 recipes from diverse regions throughout Mexico this season. More than 1000 former participants surveyed wanted to learn how to prepare more classic Mexican Delicacies and now El Arrayán will offer an amazing opportunity to learn how to make moles, tamales, fresh salsas, desserts, and more.
As reported by Luxury Experience, "Carmen is someone who loves learning about and sharing traditional ways of cooking, reads antique cookbooks for inspiration and knowledge, and watches food shows on the television. With this as her culinary DNA, over the course of the class, she gave advice, and also imparted cultural and historical recipe knowledge as well, which made for a very interesting and memorable experience."
Description of Cooking Classes:
Click HERE for the 2014-2015 Fall/Winter class schedule and price list.
• Monday Cooking Class, Tour & Lunch - Start at 9:00 am and include: Cooking class with typical Mexican breakfast, visit to purveyors and market, recipe book in English, El Arrayán apron, food preparation and lunch with a cocktail or a glass of Mexican wine. This class includes transportation from restaurant to breakfast to market and back to the restaurant. Classes are taught in English and prices are per person in USD.
• Thursday & Saturday Cooking Class & Lunch - Start at 10:30 am and include: Cooking class, recipe book in English, El Arrayan apron, food preparation and lunch with a cocktail or a glass of Mexican wine. This cooking class DOES NOT include transportation. Classes are taught in English and prices are per person in USD.
If you are ready to learn the secrets from the pros this class is for you! Learn in their all stainless steel professional kitchen, bring the flavors of authentic Mexican cuisine to your home and have tons of fun at the same time. Carmen Porras and her team invite you to be a part of this unique experience where the aromas, flavors and colors of Mexico come together in one place... Restaurant El Arrayán.
For cooking class reservations and more information, including full menus, pricing and payment forms, for individual classes & groups, please send an email to owner Carmen Porras at arrayanclasses(at)gmail.com, or call El Arrayán at (322) 222-7195.
About El Arrayán
Established in Puerto Vallarta in 2003, El Arrayán offers a rich variety of authentic Mexican dining options in an intimate setting, where only the best recipes are cooked with local ingredients of the highest quality. This makes them a proud representative of Mexican cuisine, which was declared an "Intangible Heritage of Humanity" by UNESCO in 2010.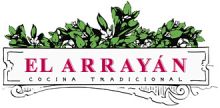 Located at #344 Allende, just a short stroll up from the Malécon in downtown Puerto Vallarta, El Arrayán is open Wednesday-Monday from 5:30 pm to 11 pm. Closed on Tuesdays. Visa, MasterCard and American Express Cards are accepted. Reservations online at ElArrayan.com.mx or by calling (322) 222-7195.

Click HERE to learn more about El Arrayán.