Puerto Vallarta, Mexico - As Mexico's leading residential mortgage brokerage, MEXLend has closed a number of home loans in the Los Cabos area throughout the years. So when Hurricane Odile made landfall near Cabo San Lucas on the night of September 14, 2014 as a powerful Category 3 hurricane causing widespread damage to homes and businesses across the southern half of Baja California Sur, they wanted to contribute to the resort city's rebuilding efforts.
MEXLend reached out to lending partner, Alaska Financial LLC President, Tobias Preston, who has 25 years' experience in funding private loans and had already been working exclusively with them to provide innovative loan products for some time. "We have been extremely concerned about our friends and family in Los Cabos, and wanted to be able to find a way to offer our help," said David Schwendeman, President of Mexlend. "We were thrilled and heartened when Alaska Financial agreed, and together we have come up with a customized loan program to help both homeowners and businesses recover and rebuild."
"As we strengthen our commitment to Mexico, we are happy to offer a much needed resource in this difficult time," said Alaska Financial President, Tobias Preston.
The loans will cover up to 65% of the appraised value of the finished home or building. And, since these loans utilize the Mexican property for collateral, MEXLend is in the unique position of being the only mortgage broker that can offer people of all nationalities the opportunity to obtain this funding, as long as they provide the necessary documentation.
This type of loan has never been available in Mexico before. In addition to individuals, these loans are also available for businesses and corporate entities.
And even better news, these loans can close fast! Once MEXLend has a complete file, borrowers in need will receive an approval within hours of submission and close within weeks - an important factor when time is of the essence.
These loans will only be available for the 60 days, so apply quickly.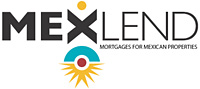 Are you looking to purchase vacation or investment property in Mexico? To discover which one of the many mortgage loan options that MEXLend offers is right for you, visit MexLend.com or MexLend.com.mx, call (322) 222-7377 in Vallarta, toll-free at 1.800.3.Mi.Casa in Mexico or (917) 779-9061 from the US or Canada.

To learn more about MEXlend, click HERE.
---
Nuevo Fondo de Recuperacion para Los Cabos
Puerto Vallarta, México - Como bróker líder de hipotecas residenciales de México, MEXLend ha cerrado una serie de hipotecas para viviendas en la zona de Los Cabos a lo largo de los años. Así que cuando el huracán Odile tocó tierra cerca de Cabo San Lucas la noche del 14 de septiembre de 2014 como un poderoso huracán de categoría 3, causando grandes daños a casas y negocios en la mitad del sur de Baja California Sur, ellos quisieron contribuir a los esfuerzos de reconstrucción de la ciudad turística.
MEXLend recurrió a su socio prestamista, Tobías Preston, Presidente financiero de Alaska Financial LLC, quien tiene 25 años de experiencia en la financiación de préstamos privados y ya había estado trabajando exclusivamente con ellos para proporcionar productos innovadores en la región desde algún tiempo. "Hemos estado muy preocupados por nuestros amigos y familiares en Los Cabos y queremos estar presentas para ofrecerles nuestra ayuda," dijo David Schwendeman, Presidente de Mexlend. "Estábamos muy entusiasmados y alentados desde que Alaska Financial estuvo de acuerdo en lanzar este programa de apoyo y juntos hemos traído este nuevo programa de préstamos con requisitos modificados a particulares para ayudar a los propietarios de viviendas y negocios a la recuperación y reconstrucción."
"A medida que fortalecemos nuestro compromiso con México, estamos encantados de ofrecer un recurso muy necesario en estos momentos difíciles," dijo Tobias Preston, Presidente de Alaska Financial.
Los préstamos cubrirán hasta el 65% del valor de valuación de las propiedades terminadas (casas o edificios.) Y, dado que estos préstamos utilizan la propiedad como garantía, MEXLend es el único bróker hipotecario que puede ofrecer la oportunidad de obtener este financiamiento a personas de cualquier nacionalidad, siempre y cuando; puedan proporcionar la documentación necesaria para garantizar la legalidad de la propiedad.
Este tipo de préstamo nunca ha estado disponible en México antes. Además; estos préstamos no solo están disponibles para individuos, sino también para las empresas y entidades corporativas. Y aún mejores noticias, estos préstamos pueden cerrar rápido! Una vez que MEXLend tiene el expediente completo, les estaremos dando una aprobación por escrito en solo horas de haber ingresado su expediente completo y firmar la documentación del préstamo en solo unas semanas. Un factor importante cuando el tiempo es esencial.
Estos préstamos sólo estarán disponibles durante los 60 días, por lo que aplicar rápidamente.