Puerto Vallarta, Jalisco, Mexico - Every year on November 1st and 2nd, Mexicans celebrate El Día de los Muertos (The Day of the Dead) in honor of their deceased loves ones. It is a ritual of love, a time to remember and to be joyful.
For expatriates and tourists who did not grow up in Mexico these rituals and practices might seem strange. The dead are allowed to "live" again during these days of the dead. People believe that the deceased return to their earthly homes to visit and enjoy their favorite food and drinks with their relatives and friends, during this time of year. The celebration is a connection between the earthly experience and the invisible realm, a reminder of where we all will return some day.
As every year, El Arrayán will have a Día de Los Muertos altar on display in the restaurant. This year they were invited to participate in the "Pasaporte del Festival de Muertos," and since these altars are traditionally dedicated to a well-known Mexican cultural figure, El Arrayán has chosen to honor Mexican poet, writer and composer, Sor Juana Inés de la Cruz, whose image is stamped on Mexico's $200 peso bill.
Juana Inés de Asbaje and Ramirez de Santillana, better known as Sor Juana Ines de la Cruz (1651-1695) was a writer and religious
novohispana
, an exponent of the Golden Age of Spanish literature. At a very early age she learned to read and write on her own. She was part of the court of the 25th Viceroy of New Spain. In 1667, due to a religious calling and desire for knowledge, she entered monastic life as a
Jerónima
nun.
Being an intellectual woman in a world where most women wore a life of servitude and silence, Colonial Mexico, Juana Inés had a profound impact on the world. She broke the silence that was expected of her and her shout shook the Spanish Empire. When told to shut up, she never backed down. Juana defended her right to learn and made sure that her ideas were known worldwide.
Her most important patrons were Viceroys, Archbishops and Marquis, so the first two volumes of her works were published in peninsular Spain. Because of the importance of her work, she received the nickname "the American Phoenix," or "The Tenth Mexican Muse." She died during an epidemic on April 17, 1695.
From October 30 through November 3rd, tourists and residents are invited to visit all of the colorful and creative altars created by "Pasaporte del Festival de Muertos" participants. Día de Los Muertos Altars will be located at the downtown hotels and businesses listed below, and at every altar you visit, your "passport" will be stamped with the logos of exhibitors. These stamps entitle you to participate in the raffle with prizes awarded by participating hotels and businesses.
Location: Hotel Villa Premiere
Dedicated to: Carlos Fuentes
Hours: 7 am to 11 pm
Location: Hotel Rosita
Dedicated to: Salvador González Gutiérrez
Hours: 7 am to 11 pm
Location: Gallery Colectika
Dedicated to: José Guadalupe Posada
Hours: 7 am to 11 pm
Location: El Arrayán Restaurant
Dedicated to: Sor Juana Inés de la Cruz
Hours: 5:30 pm to 11:00 pm
Location: Hotel Catedral
Dedicated to: María Félix
Hours: 7 am to 11 pm
Location: Belmar Hotel Gallery
Dedicated to: Carlos Munguia
Hours: 7 am to 11 pm
Location: Petit Hotel Villa Mercedes
Dedicated to: Agustín Flores
Hours: 7 am to 11 pm
Festival del Día de Muertos en La Calle
On November 2 from 7:00-10:00 pm, Agustín Rodríguez (the street in front of the Rio Cuale market) will be closed to traffic for a Day of the Dead a Village Fiesta. Highlights include a "Ranchero" singer, jineteo and charro demonstrations, a performance by Puerto Vallarta's Municipal Folkloric Ballet featuring dances from different regions of Mexico - all dedicated to the dead - plus a Catrinas exhibit and contest, the Pasaporte del Festival de Muertos raffle, regional cuisine, and a spectacular fireworks display.
El Arrayán Día de Los Muertos Special Menu
El Arrayán restaurant is serving a special menu for Dia de Los Muertos in honor of Sor Juana Inés de la Cruz. Come and admire the altar in her honor. This original menu has different traditional dishes and ingredients such as pumpkin seed, corn, Mole Negro, Tamales and Pan de Muerto. These delicious Mexican options will be available from Thursday October 30th to Sunday November 2nd at $210 pesos per person. (Drinks and tips are NOT included.) Space is limited, so call (322) 222-7195 or email arrayan.reservations(at)gmail.com, to make your reservations today!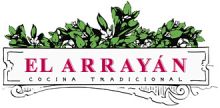 Located at #344 Allende, just a short stroll up from the Malécon in downtown Puerto Vallarta, El Arrayán is open Wednesday-Monday from 5:30 pm to 11 pm. Closed on Tuesdays. Visa, MasterCard and American Express Cards are accepted. Reservations online at ElArrayan.com.mx or by calling (322) 222-7195.

Click HERE to learn more about El Arrayán.