Puerto Vallarta, Mexico - The 30th edition of the Guadalajara International Film Festival (FICG30), has once again opened its arms to Puerto Vallarta, the destination in the state of Jalisco with the greatest potential in tourism and cultural terms. As such, the International Film Festival (FICPV) returns to Puerto Vallarta for the 15th year from March 11-20, 2015.
Hosted by the University of Guadalajara Centro Universitario de la Costa (CUC), this year's edition will have Italy as the guest country, and consist of four sections: the Official Section, the Diversity Section, the Gourmet Section and the Academic Section.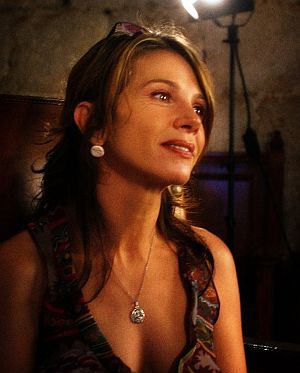 FICPV Guest of Honor, Victoria Abril
A sizeable delegation of internationally renowned guests will attend, including guest of honor and Cult Film actress, Victoria Abril, who is best known to international audiences for her role in the movie
¡Átame!
(Tie Me Up! Tie Me Down!) directed by Pedro Almodóvar.
Other special guests include: Maria Sole Tognazzi, Director of Viaggio Sola; Deborah Silverer, a Pianist for Assunta Spina; Vittorio Boarini, who recovered and restored the film Assunta Spina; James Mullighan, the director of the Cork Film Festival; Philippe Tasca, a distributor of the movies La Vista and En la gama de los grises; Luizo Vega, Director of The Material Boy; Flavio Florencio, Director of Made in Bangkok; Morgana, opera singer and star of Made in Bangkok; Mark Christopher, Director of 54: The Director's Cut; and Daniel O'Connell, a professor at College Cork University.
"This year we have a larger, more established festival, which can mean a major step toward down sizing and major changes for the festival in the coming years," CUC Rector Dr. Cortes Guardado told the press.
Trujillo explained that the FICG is a festival that was born and created by youth for youth 30 years ago, with the support of the University of Guadalajara. Its programming should always be attractive to young people, but also expose them to classic cinema. "The festival began as a example of Mexican cinema and has continued to support the Mexican Cinema," he stressed. "This year will also involve environmental awareness through cinema," he added.
In addition, this year's FICPV has the honor of presenting the second edition of the Maguey Prize, which seeks to recognize, promote and disseminate films with innovative vision, films that openly embrace sexual diversity as a form of natural love, enrich the collective imagination, breaks paradigms and expands towards new horizons, where non-discrimination is a palpable reality for all regardless of sexual orientation. Under the slogan "Dualities, Diversity and Similar," this edition of the Maguey Prize will feature a variety of film projections and special events.
For the first time, the 15th FICPV will also feature a Gourmet division, a visual, auditory and palate satisfying experience that combines simultaneous feelings that happen with breakneck speed, rhythm and time... a symbiosis between ingredients and flavors, aromas and colors, lighting and sound through the culinary and seventh arts. Featuring several Guest Chefs, this section will be held in the old Jacobo High School's Estación Gourmet.
The Academic section offers lectures & workshops by recognized cinematography guests.
Some of the other activities scheduled for the 15th FICPV are:
• A screening of the 1915 film, Assunta Spina, with musical accompaniment by pianist Deborah Silverer and introduced by Vittorio Boarini, who recovered and restored this film.
• A Taste of Italian Cinema in 100 movies, with the launch of "100 Recipes of Italian Cinema" published by the Institute of Education Sciences (ICE).
• A Presentation of the book Hollywood era el cielo ('Hollywood was Heaven') by Dr. Celia del Palacio Montiel, who will also show excerpts from the films of actress Lupe Velez.
• A presentation of a series of short films from last year's Cork Film Festival led by the festival's director, James Mullighan.
All events are free and open to the university community and the general public.
For more information, contact Lupita Basulto by telephone at (322) 226-2263 and 226-2239, or email lupita.basulto(at)cuc.udg.mx or guadalupe.moreno(at)cuc.udg.mx.
Original article translated and edited by María Francesca for BanderasNews.com.