Puerto Vallarta, Mexico - The third edition of Vallarta Pride has as its theme the value of UNITY, as associations, businesses and the entire LGBT community have come together to organize this festival, to take place from May 17-25, 2015, to celebrate the diversity of our destination.
The Vallarta Pride Organizing Committee is pleased to announce the UNITY Art Exhibition, which will take place from May 18 to June 18, 2015 in Galería Omar Alonso, sponsored by MEXLend Mortgages for Mexico.
The opening cocktail is scheduled to take place on Wednesday, May 20 from 7:00-9:00 pm and will welcome international artists Rogelio Manzo, Xawery Wolski, Claudia Alvarez, Davis Birks, Wouter Deruytter, Máximo González and Peter Greenham, among others, who will express in a creative dialogue, their perception of UNITY. The gallery will be open daily from 11:00 am to 8:00 pm, and everyone is welcome to attend this not-to-be-missed cultural event.
This particular Vallarta Pride event would not have been possible without the valuable support of MEXLend Mortgages, the most experienced mortgage broker in Mexico, who has been fighting for equal rights on the financial front for same-sex couples since opening their doors 10 years ago.
"We must all continue to advocate for the rights of the LGBT community and Senior Citizens for financial parity," said Terence Reilly, CEO and founding member of MEXLend Mortgages, who stated further that "MEXLend is proud of the many mortgages that our gay customers have obtained through our direct efforts in changing policies at Scotiabank and BBVA Bancomer. We thank these banking institutions with futuristic vision and hope to witness more permanent and sweeping changes across the industry."
Galería Omar Alonso and MEXLend Mortgages invite you all to this art exhibition and to also visit the exhibition Fallen Fruit at the Office of Cultural Projects (OPC), located on the corner of Aldama and Juárez in downtown Puerto Vallarta.
For more information, news and updates, please visit VallartaPride.com, or on Facebook.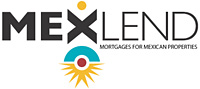 Are you looking to purchase vacation or investment property in Mexico? To discover which one of the many mortgage loan options that MEXLend offers is right for you, visit MexLend.com or MexLend.com.mx, call (322) 222-7377 in Vallarta, toll-free at 1.800.3.Mi.Casa in Mexico or (917) 779-9061 from the US or Canada.

To learn more about MEXlend, click HERE.