Puerto Vallarta, Jalisco, Mexico - There's always so much going on in Puerto Vallarta and around the Republic, it can be difficult to keep up with it all. Here's a look at some of this week's local news and Mexico headlines, plus some not-to-be-missed events happening this weekend around Banderas Bay.
Mexico Threatens to Pull out of Miss Universe Pageant
The president of
Nuestra Belleza
, the organization that chooses Miss Mexico, is threatening to pull the country's representative from the Miss Universe pageant after its owner, Donald Trump, made
negative comments about Mexicans
during his presidential bid announcement last week. In an interview with Radio Formula, Lupita Jones said she feels disrespected as both a Mexican and a woman, referring to Trump's allegations that Mexico exports drugs, crime and rapists to the U.S. instead of "their best." Jones, a former Miss Universe who became the first Mexican to win a crown, tweeted that she reached out to the Miss Universe pageant president Paula Shugart and was assured that Mexico's candidate would not receive unfair treatment. Wendy Esparza, the 23-year-old journalist who holds the Miss Mexico 2015 title, has not commented on the situation. Trump also has not addressed Jones's comments. On Wednesday, Univision announced that it is ending its relationship with the Miss Universe organization due to Trump's disparaging remarks about Mexico. "We will not be airing the Miss USA pageant on July 12th or working on any other projects tied to the Trump Organization," said Univision in a statement. On Thursday, Trump spoke live on Telemundo's "Al Rojo Vivo" with Jose Diaz-Balart, and said he was suing Univision for breaking their substantial, five-year contract. Trump also defended his comments, saying though he "loved the Mexican people" he thought Mexico was taking advantage of the U.S. in trade deals and by not securing the border. Read more and watch the video at
nbcnews.com.
Vallarta Botanical Gardens Among '10 Best That Think Beyond the Flower'
Last month, Vallarta Botanical Gardens was included in a
USA Today article
, titled "10 Best: Botanic gardens that think beyond the flower." In this article, Michel Gauthier of the North American Garden Tourism Conference is quoted as saying, "Gardens are stress relievers. They are more and more relevant to the quality of life." With USA Today's readership of over 3 million, this type of coverage is a powerful way to send more people not just to our Gardens, but for them to purposefully choose Puerto Vallarta as their next holiday or vacation destination because of its Garden Tourism appeal.
Mexico Announces Underwater Gas Pipeline to Texas
The Mexican government has announced plans for nearly $10 billion worth of electricity and natural gas infrastructure projects, including a gas pipeline under the Gulf of Mexico from Texas to the port of Veracruz. The Federal Electricity Commission said Monday that the costliest project would be the 500-mile underwater pipeline for carrying natural gas from South Texas. The pipeline is intended to go into operation in June 2018. Officials hope that facilitating the importation of cheap natural gas will help lower Mexico's electricity rates. Other projects include power plants, electricity distribution, transmission lines and electrical substations.
Mexico passed a broad overhaul of its energy sector
last year aimed in part at attracting more investment to electricity and petroleum.
Race Against Addictions in Puerto Vallarta This Sunday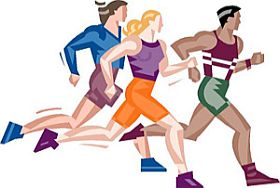 To commemorate the International Day Against Drug Abuse and Illicit Trafficking (June 26) the Juvenile Integration Centers in Mexico will simultaneously carry out a Race Against Addictions in 55 cities around the country on Sunday, June 28 at 8:00 am. In Puerto Vallarta, there will be a 5K run, a 2K walk and a health fair at the Agustín Flores Contreras Sports Stadium, located across from the Sheraton Hotel. The event is free and open to the public, but contestants must be at the stadium at 7 am for registration. The 5K Race for Men and Women will start at 8:00 am with runners competing in the following categories: Youth (15-19 years), Free (20-39 years), Masters (40-49 years), Veterans (50-59 years) and Young at Heart (60 years and upwards); people of all ages can participate in the 2k recreational walk. Medals will be awarded to the first 3 places in each category of each event. The first 200 registrants will receive a commemorative T-shirt. For more info, call (322) 290-0555 or
visit CIJ.gob.mx.
Weekend Events in Puerto Vallarta and Around Banderas Bay
Click on titles for more information
• Friday Market at Marsol Hotel Open All Summer
• Ángeles en Libertad Destapate y Dona Vida event
• Sunday Brunch at Si Señor Beach on Playa Los Muertos
• Riviera Nayarit Wagen Volks Club's VW Festival