Puerto Vallarta, Mexico - Do you want to sell your home in Puerto Vallarta fast? Has it been on the market for months? Why not cut the time it takes to sell your home in half? Instead of reducing the purchase price little by little over time, in an attempt to appeal to today's limited buyer pool, why not offer SELLER FINANCING?
If you need the money immediately or don't want to hold the mortgage... No problem. MexLend's team of investors will buy that mortgage note from you right there at the closing table. We handle everything from start to finish. We qualify your buyers, arrange the closing and then you "sell" the mortgage at the closing table, simultaneously - and simply walk away with CASH IN YOUR POCKET. It is that easy.
Although the World Economy is improving, all-cash buyers are few and far between at a time when record numbers of homes are available in our area. Currently, AMPI (Mexican Association of Professional Realtors) statistics tell us that there is an approximate five year absorption rate for homes in the Bay area of Jalisco and Nayarit. This means it could take up to 5 years for all of the properties CURRENTLY ON THE MARKET to ultimately sell... and more and more homes and condos are being built!
The majority of our market is geared towards US and Canadian citizens, and mortgage options are limited. In order to sell your property, you have to stand out from the crowd. As soon as you or your Realtor advertises "Seller Financing Available," you will QUADRUPLE your potential buyer pool. Just having our option in place will increase your foot traffic, which includes all-cash buyers too. Yes, there are costs involved to the buyer, however, we can build these costs into the purchase price of your home for convenience.
The time to do this is NOW. If you home has already been on the market, it might be time to rethink your strategy and if you are just now contemplating selling your home, it is best to implement our option from the start. Dropping the price of your property is just not enough these days.
MexLend is Mexico's oldest and most trusted Mortgage brokerage, and we have survived by finding creative solutions and new investors for our market. This is one of the most innovative - and it solves a major problem for sellers who have to sell their property.
Give your property the advantage over all of the others and sell your Puerto Vallarta home fast! Contact us today for further information, or have your realtor contact us. Together we can get that home sold!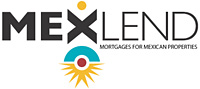 Are you looking to purchase vacation or investment property in Mexico? To discover which one of the many mortgage loan options that MEXLend offers is right for you, visit MexLend.com or MexLend.com.mx, call (322) 222-7377 in Vallarta, toll-free at 1.800.3.Mi.Casa in Mexico or (917) 779-9061 from the US or Canada.

To learn more about MEXlend, click HERE.