Puerto Vallarta, Mexico - The real estate market in Mexico has been steadily gaining strength over the last several years and, to date, 2015 has shown record growth in both the condominium and home market particularly in areas popular with foreign buyers like Los Cabos, Puerto Vallarta, Cancun and San Miguel de Allende. And unusually, it is now both a buyer's AND a seller's market. How is that possible? Let's look at the factors:
Buyer's Market
The rapid growth of an incredibly strong USD means that American buyers can stretch their purchasing power much further than just one year ago.
There is an impressive variety of properties currently on the market (condos, town homes, single family homes, luxury villas) ranging from economical starter homes for buyers just entering into the vacation home market to exclusive luxury properties.
Seller's Market
The strong dollar has increased the market by allowing buyers for whom a vacation home was previously out of reach to enter the market.
The steady increase in market value means that buyers who purchased as little as 2 years ago can now see an impressive return on investment.
Another factor in the booming real estate market is that home mortgages in Mexico are now easily accessible through MEXLend in both USD and Mexican pesos. Contact us for more details about how you can secure home financing in Mexico.
Click HERE to learn more about mortgages in Mexico from MEXLend.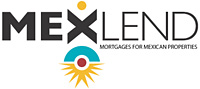 Are you looking to purchase vacation or investment property in Mexico? To discover which one of the many mortgage loan options that MEXLend offers is right for you, visit MexLend.com or MexLend.com.mx, call (322) 222-7377 in Vallarta, toll-free at 1.800.3.Mi.Casa in Mexico or (917) 779-9061 from the US or Canada.

To learn more about MEXLend, click HERE.