Puerto Vallarta, Mexico - Mexicans celebrate 'Día de Los Muertos' (The Day of the Dead) in honor of their deceased loves ones. It is a ritual of love and joyful remembrance.
For expatriates and tourists who did not grow up in Mexico, these rituals and practices might seem strange. The dead are allowed to "live" again during these days of the dead. People believe that the deceased return to their earthly homes to visit and enjoy their favorite food and drinks with their relatives and friends during this time of year. The celebration is a connection between the earthly experience and the invisible realm, a reminder of where we all will return some day.
As every year there will be an altar for 'Día de Muertos' displayed at El Arrayán restaurant. Every year it is dedicated to a renowned cultural figure and this year they have chosen Remedios Varo, a talented artist that was born in Spain, but later adopted Mexico as her country.
In 1941, Remedios Varo left Europe for Mexico because of World War II, arriving in the country with her husband as part of the wave of Spanish refugees. In Mexico, she met regularly with other European artists. She also met native artists such as Frida Kahlo and Diego Rivera, but her strongest ties were to the English painter Leonora Carrington.
In 1955, Varo had her first individual exhibition. Varo's art comes from Renaissance art inspired harmony, tonal nuances, unity, and narrative structure in Varo's paintings. André Breton was a formative influence in her understanding of Surrealism. In Mexico, she was influenced by pre-Columbian art. She died in 1963.
All tourists and residents are invited to visit the colorful and creative 'Día de Los Muertos' altars found all over the downtown area of Puerto Vallarta from October 29 through November 2.
El Arrayán Restaurant is serving a special menu for Día de Los Muertos in honor of Remedios Varo. Come and admire the altar in her honor, and enjoy El Arrayán's special 'Día de Los Muertos' menu. This original menu has different traditional dishes and ingredients such as pumpkin seed, corn, Mole Poblano, Tamales and Pan de Muerto.
These traditional Mexican options will be available from Thursday, October 29th to Monday, November 2nd at $240 pesos per person. (Drinks and tips are NOT included.) Space is limited, so call (322) 222-7195 or email arrayan.reservations(at)gmail.com, to make your reservations today!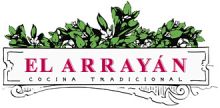 Located at #344 Allende, just a short stroll up from the Malécon in downtown Puerto Vallarta, El Arrayán is open Wednesday-Monday from 5:30 pm to 11 pm. Closed on Tuesdays. Visa, MasterCard and American Express Cards are accepted. Reservations online at ElArrayan.com.mx or by calling (322) 222-7195.

Click HERE to learn more about El Arrayán.