Puerto Vallarta, Jalisco, México - From November 11 through 15, 2015, Barcelona Tapas, El Arrayán, Michel's and Sapphire Ocean Bistro will share their enthusiasm for the culinary arts with the public. For the first time, these 4 original restaurants in El Centro and Zona Romántica have joined forces for a new venture, called Qué Rico! PV, which was designed to promote fun, culinary culture and teamwork.
The owners of these restaurants, William Carballo, Carmen Porras, Claudia Victoria and Michel Ferrari have together over 90 years of experience in the Food & Beverage field. This includes different stages of each's life, in positions as diverse as wait staff, hostess, cook or beverage representative and up to even assistant managers or general managers in various destinations in Mexico, North America and Europe.
This group of entrepreneurs want to share their enthusiasm for the culinary arts with the public. To inspire visitors and residents alike, they have created 5 events with the same quality that each of their business already provide, considering the price-quality relationship. Also when they programed Qué Rico! PV, they considered that all events feature live music and some guest chefs. They hope that each event is fun and engaging for everyone.
The 5 Qué Rico! PV events are:
Wednesday, November 11th, 6 pm
Barcelona Tapas: "Welcome" tapas and sangria tasting - $395 pesos
Thursday, November 12th, 7 pm
El Arrayán: "Raicilla, Mezcal & Modern Antojitos" with Carmen Miranda from the Master Chef Mexico TV show - $440 pesos
Friday, November 13th, 7:30 pm
Progressive Dinner: Tour the 4 restaurants with the owners, includes transportation - $1,150 pesos
Saturday, November 14th, 7:30 pm
El Arrayán: "Carmen Miranda Cuisine/Casa Madero Wines" 5 courses with wine pairing - $550 pesos
Sunday, November 15th, 7 pm
Sapphire Ocean Bistro: "Beach Party at Sunset" dinner from the 4 restaurants, open bar, live DJ, fire show and fun for everyone!
There will be live background music at all events. Prices are in Mexican Pesos.
For more details about each event, or to make your reservations, click on the host restaurants' name below, or visit the Que Rico PV event page on Facebook.
Barcelona Tapas Puerto Vallarta Tel. (322) 222-0510
El Arrayán Tel. (322) 222-7195
Sapphire Ocean Club-Bistrot Local-Lounge Tel. (322) 223-3264
Michel's Restaurant Tel. (322) 223-2060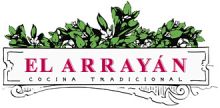 Located at #344 Allende, just a short stroll up from the Malécon in downtown Puerto Vallarta, El Arrayán is open Wednesday-Monday from 5:30 pm to 11 pm. Closed on Tuesdays. Visa, MasterCard and American Express Cards are accepted. Reservations online at ElArrayan.com.mx or by calling (322) 222-7195.

Click HERE to learn more about El Arrayán.