Puerto Vallarta, Mexico - On Friday, December 11th at 5 pm, Sea Monkey Restaurant will be hosting the Third Annual Pig Roast & Luau on the Beach to Benefit PuRR Project. Tickets have been selling quickly since we first announced this year's event, so get yours before they sell out!
Don't miss out on the incredible food (roast pork, corn on the cob, baked beans, cole slaw, fresh fruit, and chocolate brownies for dessert), the Polynesian dance performance by Academia Danza de Moorea, and the chance to win prizes like:
a Mexican cooking class for 2; a signed and framed Marta Gilbert print; an overnight stay in San Sebastian; dinner for 4 at Cucco's Market Bistro Café or Anejo Limon; sterling and pearl earrings by June Rosen Lopez; a ceramic salad bowl designed by Bea VanderVoort, and mucho, Mucho más!
Tickets are only $300 pesos and are available at the Sea Monkey office, at the Purr Project adoption booth at Daiquiri Dick's on Saturdays from 10:00 a.m. until 1:00 p.m., or by emailing exkhan(at)usfamily.net. But HURRY - they're almost gone!
"Come to a hukilau, where the laulau is the kaukau at the big luau!"
---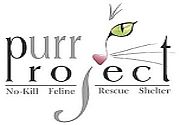 PuRR Project is a Non-Profit shelter in Puerto Vallarta, Mexico that provides homeless cats and kittens a recuperative stay with the ultimate goal to adopt them out to loving homes. All of our residents have been sterilized, vaccinated and are disease free. We accomplish this through our own efforts as well as collaboratively with other animal welfare organizations. Both monetary donations as well as donations of dry cat food are most welcome – and much appreciated. For more information, visit PuRRProject.com or send an email to info(at)PurrProject.com.