Puerto Vallarta, Mexico - Science has shown that when children learn to play music, their brains begin to hear and process sounds that aid in literacy, which can translate into improved academic results for kids. Research has also shown music fosters creativity and is a gateway to academic inquiry, benefitting both children and their communities.
Aside from being experts in the mortgage and loan business, Terence Reilly and David Schwendeman are both musically inclined and community-minded, so it's no surprise that they and the entire team at MEXLend are happy to support every effort related to art... and especially music.
That's why MEXLend is a proud sponsor of the Orquesta Escuela de Puerto Vallarta (Puerto Vallarta Orchestra School, or OEPV). Now in their fifth year, the OEPV has transformed the lives of many children and youths in the region. The aim of this cultural project is to reduce social problems, crime and addiction through music and the results have been impressive.
MEXLend, as part of their continued support to cultural projects in the community, is sponsoring a table for the OEPV at the upcoming Vallarta Real Estate Fair taking place from 9:00 am to 2:00 pm on Saturday, February 20th, 2016, at Rivera Molino Plaza on the corner of Aquiles Serdan and Ignacio L. Vallarta in the Romantic Zone.
The OEPV will be providing more information about their program and upcoming events, they will have students playing some musical numbers and hopefully will continue to gain public support for their incredible work.
The team at MEXLend Mortgages for Mexico hopes to see you at the Vallarta Real Estate Fair to listen to some great music while learning about how easy it can be to become part of our wonderful Banderas Bay community.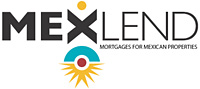 Are you looking to purchase vacation or investment property in Mexico? To discover which one of the many mortgage loan options that MEXLend offers is right for you, visit MexLend.com or MexLend.com.mx, call (322) 222-7377 in Vallarta, toll-free at 1.800.3.Mi.Casa in Mexico or (917) 779-9061 from the US or Canada.

To learn more about MEXlend, click HERE.