Puerto Vallarta, Jalisco, Mexico - There's always so much going on in Puerto Vallarta and around Banderas Bay, it can be difficult to keep up with it all. Here's a look at some of this week's Puerto Vallarta news, community announcements and weekend events that you won't want to miss.
Free Animal Sterilizations by Expert Vets This Sunday
Colina Spay Neuter Clinic is a permanent facility in the Old Town/Romantic Zone of Puerto Vallarta that provides spaying and neutering services for cats and dogs. Every Saturday morning, services are offered free to those who otherwise would be unable to get their pets neutered. According to Colette Zarry, co-founder of the Colina Spay and Neuter Clinic and owner of Langostinos, these clinics fill up very quickly, so on Sunday, March 5th there will be a huge extra clinic offering free sterilizations by expert vets on the Isla Cuale by the Cultural Center. Bring your pets and/or strays in your neighborhood by 7 or 7:30 am to ensure a space. Please tell your neighbors and friends about this fantastic opportunity! They are also looking for volunteers, so please send a
message to Colette via Facebook
if you can spare a few hours on Sunday to help the animals.
Boutique Theatre Fundraiser Stars SYNG! and Alas Escuela
On Wednesday, March 9th, Vallarta's popular mixed voice show choir, SYNG! will present "Higher Ground, a Spring Bouquet of Music and Dance," with special performances by the students of Alas Escuela de Canto at PV's Boutique Theatre. Uplifting and entertaining, the Boutique Theatre fundraiser offers a melodious mix of gospel and Broadway instrumental arrangements for the full choir, ensembles and duets featuring Vallarta favorites, Todd and Gaye Ringness. Proceeds will benefit renovation projects for Vallarta's community dinner theatre, The Boutique Theatre, in its new location above
Nacho Daddy
on Basilio Badillo. Dinner/Show 5 pm, $450 pesos. Show only 6 pm, $200 pesos. Tickets are available at Nacho Daddy or
VallartaTickets.com.
For more information, contact Virginia Fox at
v(at)vcfox.net.
Curvas Peligrosas Has New Name, New Location
Robina Oliver, the owner of
Curvas Peligrosas,
which has long been known and trusted as an excellent place to find quality swimwear in Puerto Vallarta, has had some big changes in both her life and the life of the store, and she would like her customers to be aware of them. There has been a shift in location to the space next door to the existing shop, and a brand new name: "La Sirena Reina." There has been a dissolution of both the business partnership and marriage of the owners, and due to legal copyright issues she is no longer able to keep using the original name and branding of the store as she continues to run the business on her own. Robina has shared that she intends to continue to operate regardless of these new circumstances, and hopes to continue to run this business for a very long time. The new location is right next door to the old one in a temporary space and has a brand new sign and logo. She says that she looks forward to continuing to provide customers with the same excellent service and selection as before this change. As of now the banking is still being set up so it is cash only until that gets resolved. Open Monday to Friday from 10 am to 5 pm, and on Saturday from 11 to 3, La Sirena Reina is located at Juarez 174B in downtown Puerto Vallarta. Whether you are living in Vallarta or just visiting, you'll find the swimsuit that's right for you at La Sirena Reina.
Free Puerto Vallarta Health and Wellness Event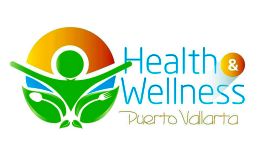 On Sunday, March 13, the first edition of Health and Wellness Puerto Vallarta will be held at Lázaro Cárdenas Park in the Zona Romantica from 9 am to 3 pm. Brought to you by the Puerto Vallarta Tourism Board, Puerto Vallarta's Culture Institute, the Emiliano Zapata Neighborhood Association and Stratos Media Agency, this free event promotes healthy lifestyle alternatives, including better eating practices, along with spiritual practices such as yoga and meditation. The day's events kick off at 9:00 am with a yoga class by the Yoga Collective. Other activities will take place throughout the day, including a "Replacing meat with vegetable proteins" workshop led by Veggie Table and "Quick-Cooking Vegetarian Food," by 8 Bottega Organic. Playa Detox will offer an "Eat to Heal" presentation and "Quick-cooking vegetarian food" will be presented by Wellness Latina. If all that talk about food makes you hungry, you're in luck! Local restaurants, including Veggie Table, Playa Detox, Rancho El Limón and Lamara, will have stands offering vegan and vegetarian cuisine at reasonable prices. Admission is free.
Weekend Events in Puerto Vallarta and Around Banderas Bay
Click on titles for more information
• South Side Shuffle Offers Fun and Friendly Shopping
• 2016 Becas Vallarta Ball to be held March 4th at Club Regina
• Fifth Annual Riverfest to Benefit Pasitos de Luz
• March 6 Pool Party at Hotel Mercurio to Support SETAC