Puerto Vallarta, Jalisco, Mexico - The way Americans look at retirement is changing. As people continue to live longer and healthier lives, many retirees are looking at retirement as a time not to stop working but to transition into owning their own business and pursuing their passions.
People aged 55 to 64 accounted for 25.8 percent of the businesses started in the last year in the USA, according to the Ewing Marion Kauffman Foundation's 2015 Kauffman Index and a 2014 survey by Encore.org found that 39% of retirement aged respondents were interested in starting a business or a nonprofit organization.
As the Mexican economy continues to boom and the cost of living in Mexico remains 50-65% less than in the USA, many Americans are looking at investing in a small business in Mexico to supplement their retirement incomes and even to allow them the opportunity for an early retirement in Mexico.
MEXLend, the premier mortgage broker in Mexico, can help you with financing a small business in Mexico with commercial loans designed to help you meet your business needs. Whether opening a bed & breakfast or boutique hotel, owning your own restaurant or building a business based on your skills and experiences, MEXLend is there to help you to start a business in Mexico that will thrive.
With access to both large international funds and Mexican lending institutions, MEXLend can offer commercial loans in Mexico that will work for you and your goals. Contact us today and move one step closer to your dreams.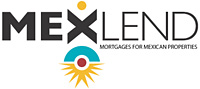 Are you looking to purchase vacation or investment property in Mexico? To discover which one of the many mortgage loan options that MEXLend offers is right for you, visit MexLend.com or MexLend.com.mx, call (322) 222-7377 in Vallarta, toll-free at 1.800.3.Mi.Casa in Mexico or (917) 779-9061 from the US or Canada.

To learn more about MEXlend, click HERE.