Puerto Vallarta, Mexico - There's always so much going on in the Banderas Bay area and around the Republic, it can be difficult to keep up with it all. Here's a look at some of this week's Mexico headlines, plus Puerto Vallarta news, community announcements and a couple of this weekend's events that you won't want to miss.
Nuevo Vallarta the First Clean Tourism Destination in Mexico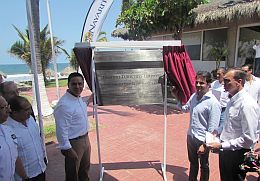 Last week, Rafael Pacchiano Alamán, head of the Ministry of Environment and Natural Resources (SEMARNAT), presented Roberto Sandoval Castañeda, Governor of Nayarit, a certification naming Nuevo Vallarta a "Clean Tourism Destination," making it the first in Mexico to receive this environmental recognition. Nuevo Vallarta is operated by the Banderas Bay Trust (FIBBA) and it was there the formal act took place along with the unveiling of the plaque on Thursday, May 19, 2016. "Today Nayarit has stood tall and demonstrated that, as a tourism destination, our interest is to always encourage development without forgetting about the environment," said Roberto Sandoval as he recognized the work of the FIBBA staff and the authorities of the three levels of government. Before the event, members of the Tourism Sector of the State of Nayarit held a business meeting, in which the president of the Banderas Bay Hotel and Motel Association (AHMBB), Fernando González, presented Rafael Pacchiano Alamán with a letter of intent that attests to their interest in promoting the National Environmental Audit Program and encouraging the participation of the AHMBB unions.
Telefónica Plans New $184m Fiber Network for Mexico
Telefónica is to spend $184 million to replace its fiber backbone network in Mexico and to expand its LTE operations. Reports from Mexico, quoting network engineering director Omar Calvo, say the company will be installing photonic mesh technology running at 100Gbps to replace its existing network. The new network will allow Telefónica to expand 4G LTE to 23 new markets and cover 500 rural communities, say the reports. Calvo gave the information during a presentation of Telefónica's data center in the Ixtlahuaca technology park, west of Mexico City. Both Telefónica and AT&T – which last year spent $4 billion buying two Mexican mobile networks – are
investing substantial sums
to compete against the dominant provider América Móvil. Telefónica will expand its services to Aguascalientes, Cancún, Cuernavaca, Mérida, Torreón, Veracruz and Villahermosa, according to reports from Mexico.
Southwest Applies for Three Mexico Routes from LAX
Southwest Airlines Chairman, President & CEO Gary Kelly recently announced that the carrier will file an application with the U.S. Department of Transportation for authority to offer new, daily and year-round international service later this year between Los Angeles (LAX) and three cities in Mexico: Cancun (CUN), Puerto Vallarta (PVR), and San Jose del Cabo/Los Cabos (SJD). That decision comes in the wake of the finalization last month of a
new aviation agreement
between the U.S. and Mexico. Under the deal, there are no limits on the number carriers that can serve any US-Mexico city pair. The addition of these flights would make L.A. the
airline's fourth U.S. destination
that offers direct flights to Puerto Vallarta. "We're ready to go and if we get the authority by the end of June, we'll immediately begin selling the flights and operate them commencing in November," Kelly said at the Company's Annual Meeting of Shareholders held May 18 in Chicago. "The Southwest Effect is taking hold in international markets that we already serve, and we expect these popular leisure markets will resonate with our loyal California Customers."
Mexico Tourism Board CEO Will Soon Be Retiring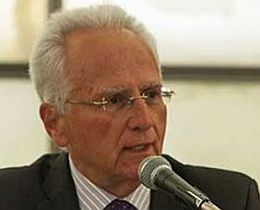 Mexico Tourism Board CEO Rodolfo Lopez Negrete - who launched the enduring "Live It to Believe It" campaign and developed partnerships with international brands including Formula 1, Cirque du Soleil, the National Football League and the James Bond movie franchise - will be retiring soon, although a date has not been set for when his retirement will become effective. Lopez Negrete was appointed COO of the tourism board in 2010 as the nation was recovering from the H1N1 crisis. Nevertheless, the executive's tenure has seen an unprecedented five years of sustained growth in arrivals and spending. Arrivals grew from 22.3 million in 2010 to 32.1 million in 2015, about a 44% increase, and despite devaluations in the peso, the economic impact of Mexico's tourism industry grew by $6 billion during his term, exceeding $17 billion in 2015. The first quarter of 2016 suggests a continuation of the five-year trend, with an 11% increase in volume and 7.5% increase in spending, year over year. Read more at
TravelWeekly.com.
Weekend Events in Puerto Vallarta and Around Banderas Bay
Click on titles for more information
• Puerto Vallarta Anniversary Celebrations May 26-31st
• 3rd Riviera Nayarit Mountain Bike Race, May 28
• Get Ready for a Long Weekend Full of Vallarta Pride!
• Restaurant Week Continues at 41 Banderas Bay Area Eateries