Puerto Vallarta, Mexico - Many foreigner investors are finding that with easily accessible home financing in Mexico and the hot vacation rental market, owning a second home in Mexico is now well within their reach.
In fact, many buyers can purchase a vacation rental property in Mexico and have that property paid off entirely from rental income in time for their retirement. But what are the things to look at when buying a property to use as a vacation rental?
The Location: Choose a vacation rental property that is in a pleasant, accessible and desirable location to easily attract guests. In Mexico, areas like Puerto Vallarta, Los Cabos, Riviera Maya and San Miguel Allende are all popular vacation rental destinations.
The Market: Use sites like VRBO and Home Away to see what sort of rental income similar properties demand to see what type of rental income you can reasonably expect from the property you are interested in purchasing.
The Expenses:Forbes recommends setting the weekly rental rate of your vacation property at 10 to 20 percent higher than your expected monthly mortgage payments. You also need to factor in HOA fees, insurance, Mexican income and Value Added Taxes taxes and property management fees, as well as predicting at least a 25% vacancy rate.
The Purchase: MEXLend mortgage broker offers home loans in Mexico in both pesos and USD to help you find the ideal financing for your needs.
Offering your property in Mexico as a vacation rental is a great way to offset costs and maximize your real estate investment. Contact MEXLend Mortgages for more details on how to make your dream of purchasing a vacation home in Mexico a reality.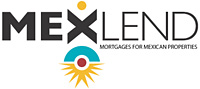 Are you looking to purchase vacation or investment property in Mexico? To discover which one of the many mortgage loan options that MEXLend offers is right for you, visit MexLend.com or MexLend.com.mx, call (322) 222-7377 in Vallarta, toll-free at 1.800.3.Mi.Casa in Mexico or (917) 779-9061 from the US or Canada.

To learn more about MEXlend, click HERE.