Baja California Sur - Although often referred to as simply "Cabo" or "Los Cabos," the gorgeous tip of Mexico's Baja California Sur is actually compromised of two towns, both serviced by the same international airport and separated by a 20 miles corridor.
Though geographically close, Cabo San Lucas and San Josť del Cabo are very distinct and both are appealing in different ways. The Baja Sur MEXlend office, offering mortgages in Los Cabos and beyond, offers a brief guide to the differences between Cabo San Lucas and San Josť del Cabo.
Cabo San Lucas
Glamorous and sophisticated, Cabo San Lucas appeals to the homeowner that wants to enjoy the best of the luxury vacation lifestyle. With incredible fine dining, exciting nightlife including nightclubs and casinos, high end shopping, luxury spas and a world-class marina, it's no wonder that Cabo San Lucas is a favorite playground for many Hollywood celebrities. Life is never boring in this bustling beach town and homeowners have easy access to shopping and services similar to what they would find in the USA or Canada.
San Josť del Cabo
Dating back to 1730, San Josť has a much more traditional Mexican feel and lifestyle. Built around a charming town square, San Josť del Cabo offers colonial architecture and cobblestone streets, art galleries, authentic Mexican cuisine and a more laid-back approach to life.
Between both towns lays the Los Cabos Corridor, which features some of the most incredible golf courses, country clubs and luxury hotels in Mexico.
Whether your style is Cabo San Lucas or San Josť del Cabo, Los Cabos offers something for everyone, and MEXLend Mortgages for Mexico can help you secure your dream home sooner than you may have imagined. Contact us about the home loan in Mexico that is best suited to your needs.
Click HERE to learn more about home financing in Mexico with MEXLend.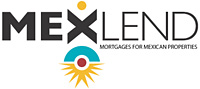 Are you looking to purchase vacation or investment property in Mexico? To discover which one of the many mortgage loan options that MEXLend offers is right for you, visit MexLend.com or MexLend.com.mx, call (322) 222-7377 in Vallarta, toll-free at 1.800.3.Mi.Casa in Mexico or (917) 779-9061 from the US or Canada.

To learn more about MEXlend, click HERE.