Quintana Roo, Mexico - The real estate market is booming in Playa del Carmen, located on the Yucatan peninsula in the state of Quintana Roo on Mexico's Caribbean. It is a sophisticated tourism destination that still retains the traditional charm from its humble beginnings as a tiny fishing village.
Here are a few quick facts about living in Playa del Carmen:
• Population 150,000
• Altitude Approximately 45 feet above sea-level
• Time Zone Central Time
• Rainy Season Late May to October
• High/Low Temperatures 68F/20C (winter), 88F/31C (summer)
Located by about 40 minutes from Cancun and serviced by the Cancun airport, Playa del Carmen is a much more "low key" destination that still has the advantages of great restaurants, shopping, transportation and services that come with a tourist destination.
Playa del Carmen has a thriving expat community, attracted by the laid-back lifestyle, pristine white sand beaches and warm turquoise waters in a multi-national, multi-ethnic and arty atmosphere.
It also has a slightly lower cost of living than other major Mexican resort towns like Cancun and Los Cabos and you can Click HERE for basic cost-of-living breakdown as reported by foreign residents living in the area.
MEXLend offers mortgages in Mexico for buying homes in any part of the country, including Playa del Carmen. MEXLend has built a reputation as the most trusted mortgage broker in Mexico and has been helping homeowners obtain home financing in Mexico for over a decade. We are dedicated to finding the right mortgage solution for all of our clients and have various options of home loans for Mexican properties available, including US Dollar loans and Mexican peso loans. Click HERE to learn more.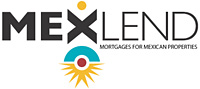 Are you looking to purchase vacation or investment property in Mexico? To discover which one of the many mortgage loan options that MEXLend offers is right for you, visit MexLend.com or MexLend.com.mx, call (322) 222-7377 in Vallarta, toll-free at 1.800.3.Mi.Casa in Mexico or (917) 779-9061 from the US or Canada.

To learn more about MEXlend, click HERE.