Chacala, Mexico - The Chacala Cultural Foundation is holding the 2016 Fall Chacalart - Chacala Artist Residency Program November 7-19, 2016 in Puerto de Chacala, Mexico. This program is part of a growing effort to bring the arts to the Riviera Nayarit, Mexico.
Artist Residencies are abundantly fun and exciting! The goal of our new program is to encourage growing and learning new techniques along with meeting new people in the artist world. This is what residencies are all about!
What sets Chacalart apart from other residencies is the choices you'll have for your creativity. Whatever your style, you will have ample opportunity for furthering your artistic abilities in the tropical and soulful setting of Puerto de Chacala, on Mexico's Riviera Nayarit.
A $100 USD registration fee includes art workshops and supplies, professional discussion groups, an artist reception and the opportunity to exhibit your work in a local gallery and at 4th Chacala Music & Art Festival in March 2017. Air & land transportation, lodging, food & drink are NOT included in the registration fee.
Applications for the Fall session are currently being taking, so if you or anyone you know is interested in joining us, click HERE to fill out our Artist Residency Application Form. We are also planning an Artist Residency program for Winter 2017, so stay tuned!
For more information please contact David Biviano at djbiviano(at)me.com.
---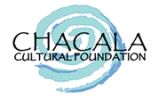 The mission of The Chacala Cultural Foundation is to promote and encourage the cultural experience in and around the Village of Chacala, and along the Riviera Nayarit in Mexico. This includes, but is not limited to education and performance in the arts, music, dance and theater. To encourage the learning and enjoyment of such cultural experiences by creating a positive and lasting impression for all involved. Learn more at ChacalaCulturalFoundation.org.