Puerto Vallarta, Jalisco, Mexico - Puerto Vallarta is an awesome place to party anytime of the year, but on New Year's Eve it literally explodes! This city by the sea has the atmosphere, the proper attitude and the energy to attract people who know a great party when the see one.
Of course, the main attraction is the fireworks that explode all across Banderas Bay at midnight, as dozens of hotels and restaurants both here and in Nuevo Vallarta set off professional pyrotechnic displays and lots of amateurs join in, setting off firecrackers with varying degrees of ability.
But much like its rich cultural diversity, variety is the spice of life in Puerto Vallarta, and on December 31st, you'll find New Year's Eve celebrations for every taste and budget.
Some people choose to "take it to the streets," bar crawling; hangin' on the Malecón, where there will be 3 free concerts between 8 and 10 pm and fireworks at midnight; or dropping in on the Olas Altas street party before heading to the beach or Los Muertos Pier at midnight to watch the fireworks all around Banderas Bay.
Others book an "all-inclusive" evening of food, drinks and dancing 'til dawn, while still others choose to reserve a table at one of the city's fine dining restaurants for an intimate evening of wining, dining and romance.
Whatever your preference, our New Year's Eve Planner is your guide to some of the most spectacular celebrations taking place in Puerto Vallarta and around the bay on the last night of 2016.
---

ACT II ENTERTAINMENT STAGES
Insurgentes #300 @ Basilio Badillo, South Side, Puerto Vallarta
Are you are looking for a place to ring in the New Year with style? Then head over to the south side of Puerto Vallarta, where Act II Entertainment will say goodbye to 2016 and hello to 2017 with an incredible line-up of music, theater and fun in all three venues at STAGES! Here's the line up: 7:00 pm - Mamma Mia Dance Concert • 7:30 pm - Christine Deaver End of Year Show • 8:00 pm - Jai Rodriguez New Year's Eve Party • 9.30 pm - Jai Rodriguez NYE Show. Click HERE for more information about all of the New Year's Eve shows at Act II Entertainment. Tickets to all shows can be purchased online at actiientertainment.com, at the box office, which opens at 10 am daily, or at the 2nd Box Office location, across the street from Garbos on Pulpito Street in the Romantic Zone. Don't have a credit card? Now you can buy your tickets through Cupocity at OXXO!
---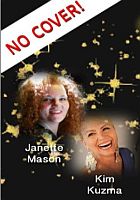 CASA KARMA BOUTIQUE RESORT
Carretera a Barra de Navidad #1247, South Shores, Puerto Vallarta
If you missed their extraordinary Christmas Eve show, you'll be happy to hear that famed jazz musician, Janette Mason, and Vallarta's darling diva of song, Kim Kuzma, are coming together for an encore night of entertainment on New Year's Eve at Casa Karma Boutique Resort. Come ring in the New Year with Janette and Kim and their band as you dance the night away under the stars with popular hits from Aretha Franklin, Stevie Wonder, Boney James, Chaka Khan and more! Together again for New Year's Eve, you won't want to miss Kim Kuzma and Janette Mason at The Bar at Casa Karma Boutique Resort. At 9:00 pm, enjoy delicious tapas, drinks and NO COVER as you treat yourself to a night of perfect Puerto Vallarta memories with Janette Mason and Kim Kuzma "Under the Stars at Casa Karma." Click HERE for more information. For tickets call 322-221-6047, or email info(at)casakarma.net.
---

DAIQUIRI DICK'S
Olas Atlas 314, Los Muertos Beach
Ring in 2017 at Daiquiri Dick's Restaurant in Puerto Vallarta, Mexico with the merry music of Los Bambinos, festive fireworks and a glass of bubbly. Sample the fabulous specials or make a selection from the regular a la carte menu. Los Muertos Beach is the scene for a wonderful evening with family and friends. Dinner begins at 5 pm, but seatings after 8:30 pm and later will have a cover charge of $700 pesos per person, which includes live music from Los Bambinos, a glass of champagne, party favors and fireworks. Click HERE to view menu. Reservations are highly recommended for this festive night of food and fun. Make yours NOW by calling (322) 222-0566 or online via Open Table.
---

KAISER MAXIMILIAN
Olas Altas #380 B, Puerto Vallarta Romantic Zone
Kaiser Maximilian Restaurant's prime location, right in the middle of Olas Altas street, makes it the perfect place to spend an unforgettable New Year's in Puerto Vallarta! Starting at 8 pm (last seating at 9 pm,) in addition to a front row seat to all of the Olas Altas street party action, you'll enjoy a spectacular five course meal of: Warm, clear Porcini Consommé; Salmon Trout Filet with Speck raisin nage, herbs and celery pureé; Roasted Quail rissotto with Parmesan; Beef Tenderloin, creamy Gorgonzola cheese, fine vegetables, potatoes gratin; and a Dessert Potpourri for $1580 pesos. To further enliven the evening there will be a DJ mixing some of the best dance music in town. A truly festive experience. Reservations are highly recommended and can be made by calling 223-0760 or 222-5058.
---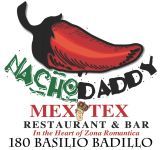 NACHO DADDY MEXTEX RESTAURANT & BAR
Basilio Badillo #287, South side Puerto Vallarta
Bring in the New Year at Nacho Daddy, located on restaurant row at Basilio Badillo #287 in the heart of Puerto Vallarta's Romantic Zone. Dancing starts at 8:30 pm with the Brimstone Reggae Fusion band. Dinner specials will be available as well as the great regular menu, so you don't have to mortgage your home to have a good dinner on New Year's Eve! There will also be plenty of party favors, midnight fireworks and champagne, so join us for our eighth annual New Year's Eve bash and start 2017 out with a smile on your face & music in your heart. No cover charge and you don't need reservations.
---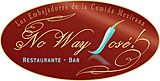 NO WAY JOSÉ! RESTAURANTE - BAR
5 de Febrero #260, South Side, Puerto Vallarta
No Way José! invites you to celebrate New Year's Eve at Tu Casa en Vallarta where you'll enjoy a classic No Way José! Fiesta that combines delicious food with the music of Los Romanceros, champagne, fireworks and fun! $1500 pesos per person includes this amazing four-course menu, live entertainment, a celebration kit, a champagne toast and fireworks at midnight! Click HERE to view menu. SPECIAL NEW YEAR'S EVE HAPPY HOUR! You will also enjoy a special 2x1 Count Down Happy Hour from 10:00 pm to midnight on all beer, wine and spirits, premium included! Reservations are recommended and available by calling (322) 223-2853 or online at NoWayJoseMx.com.
---
The year may be coming to an end, but here in Puerto Vallarta, we don't plan on winding down anytime soon. Considering New Year's Eve is right around the corner, if you haven't already, it's time to get the ball rolling and start planning your celebration. We hope you have an unforgettable night, and we wish you the very best in the New Year!