Yelapa, Jalisco, Mexico - Josť Garcia Lorenzo is 83 years old and he needs our help to pay for two operations: one on his prostate and the other is knee replacement surgery. I have known Josť and his family very well for 40 years. Josť is one of the finest men I have ever known; honest, loyal, caring and he has a great sense of humor.
He built my first palapa in 1977 at Casa Salate, dragging palm fronds down the mountains, climbing the
vigas,
and tying together the palapa roof. He built both of the palapas again after they burned down in 1984, and like many generous people in the village, he donated some of his time to the project.
He worked with us full time between 1997 and 2002 when we had Casa Xipe Totec (Las Palmas on the lagoon) our pro bono clinic and learning retreat. Josť worked hard for many years on many palapas but in those early years, laborers did not receive social security options and by the time money was paid into IMSS on his behalf, he was unable to accrue earnings for care.
In later years he managed horses on the beach. You may also know Josť as the caballero with the best singing voice in Yelapa. Josť is a good family man, but neither he nor his family have enough money for these vitally important operations.
Josť is in tremendous pain. His surgeon said he has never seen a knee this bad. These operations will restore the quality of his life. He is very healthy and vital. Josť and his family have met with a urologist but have not been able to set a date due to lack of funds.
Our family will donate and will also host Josť during the immediate post-operative recovery phase when he needs care and assistance. I am asking all our friends and colleagues and even those who don't know him, or who may love Yelapa and the rural parts of this beautiful bay, to donate, so that along with funds from his family, he can be cared for the he way he has always cared for others.
If you would like to help Josť get the two operations that he needs, click HERE to make a donation online via youcaring.com. Every donation in any amount helps. Larger donations can be made via The Center for World Indigenous Studies, a non profit research and education organization. 100% of all donations will go to the Garcia Family.
In my next post, I will share about Cuastecomate, a traditional plant/fruit and how Josť introduced me to a traditional beverage made here in the Banderas Bay area.
---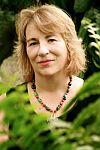 Dr. Leslie Korn has a clinical practice specializing in integrative mind/body medicine. She completed her training at Harvard Medical School. She directed a natural medicine health clinic in Cabo Corrientes for over 25 years and currently lives in Puerto Vallarta. She conducts research on culture, ethnobotany and culinary traditions of the west coast of Mexico, and is the author of 5 books including 'Nutrition Essentials for Mental Health' and the forthcoming, 'The Good Mood Kitchen.' To learn more about her work, visit DrLeslieKorn.com, and healthalt.org. She can be reached at lekorn(at)cwis.org.

Click HERE to read more articles by Leslie Korn.