Puerto Vallarta, Mexico - No one wants to miss the Charity Night on February 4th to benefit the children of Casa Hogar. If you can't get to Cuba in the near future, this event should be on your agenda. The evening will begin at 6:30 pm, in time to catch the panoramic sunset.
Villa Bahía, a private luxury resort on the South Shore of Puerto Vallarta hosts Havana Nights and we plan to pull out the best threads. Occasions to dress up in Puerto Vallarta are always met with great anticipation.
Casa Hogar Máximo Conejo, established in 1993 in Puerto Vallarta is a home for children in need of shelter and care. They range from infants to late teens. Some have been abused, are victims of domestic situations, or their parents simply cannot afford to provide for them.
This institution relies on donations and volunteers; a benefit such as Havana Nights will raise an appreciated amount of money to help sustain the current forty-two children in attendance. Casa Hogar, which loosely translates to "a house is a home," takes a lot of pride in those children who have moved on and done well in life. Provided with more than basic care, these kids also learn to focus on education and their future.
At the courtesy of food and entertainment, Havana Nights will transport guests from Puerto Vallarta to Cuba for the duration of the evening. A five-course Cuban meal will be served from the beautiful kitchen of Villa Bahía.
Music will be provided by the Young Opera of Guadalajara (Opera Joven de Guadalajara), performing arias from famous operas such as Carmen and Turandot. They will also sing traditional Mexican songs, including the favorite Besame Mucho. Ernesto Lecuona will perform, joined by a Cuban music group. Bring your dancing shoes.
This wonderful night of fun and friendship will include raffles, door prizes and grand surprises to add to the merriment, and it wouldn't be a night in Havana without Cuban cigars being offered for sale to take home after the show!
Que es cómo es.
---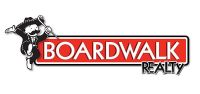 Puerto Vallarta is a paradise, where history and natural beauty is met with all of the comforts of home, and you can live the life you always dreamed of while making a strong investment in the future. Boardwalk Realty, a boutique real estate agency, goes beyond buying and selling homes. From immigration to health care, they can teach you how to live and own in Puerto Vallarta on any budget, and help you turn life into a perfect Puerto Vallarta lifestyle. For more information,
click HERE
or visit
BoardwalkRealtyPV.com