Puerto Vallarta, Mexico - The First Quarter of 2017 Real Estate Sales statistics for the Puerto Vallarta area covered by the FLEX/MLS System is reporting record numbers of real estate closings during the period. The statistics basically cover everything from Boca de Tomatlan to the South up to Rincon de Guayabitos on the North Coast.
The period from January 1, 2017 through March 30, 2017 shows that there were 132 closed condominium sales - a 40% increase over the same period last year. At the same time, the average sales price was $266,500 USD - up slightly from the same period last year of $262,800.
We expect that these numbers are reflective not only of the general level of pent-up demand for condominium dwellings in the over-all area, but also the tremendous numbers of new, smaller and less expensive units that are being built and sold in the South-Side/Romantic Zone of PV.
The majority (105) of these sales are in the $100,000 to $400,000 range. Just as interesting is that the Absorption Rate - that is the number of months that it would take to sell the entire stock of condominiums presently on the market at the current rate of sale - is also at a historically low level of 24 months as of March, 2017 vs 41 months March, 2016. This is still a long way from what economists consider to be a 'balanced market' of 6 months supply but it's is a significant 42% improvement over last year!
The 'single-family detached' (house) market has also fared well. For the first quarter of 2017 there were 43 closed house sales reported - a 72% increase over the same period last year. During this time, the average sales price was $237,000 - down slightly from the same period last year of $291,000.
These numbers underline the move away from the large multi-generational properties to smaller more modest ones mostly located in the central and northern communities of the Bay of Banderas. The fact that there was only one sale reported over the $1M mark bears witness to this trend at the moment. Just the same, the Absorption Rate for houses has also dropped - from 87 months as of March 1st, 2016 to 34 months March 1st, 2017. A significant improvement of about 61%.
Coldwell Banker La Costa Realty's offices have been experiencing these same trends, although each office differently. At our Olas Altas location the interest is mostly for the Romantic Zone condo product so prevalent in the area, but also reports solid traffic at its Sierra Del Mar Los Arcos development on the South Side, where they have now sold 50% of the prestigious new Los Arcos Norte pre-construction project due for completion by year-end.
Our Marina offices have had a balanced level of activity from Las Gaviotas through Fluvial, the Marina, Nuevo Vallarta and Bucerias. Prices and property types have been consistently under the $800/$900K mark but a lot of mix in the action - and lots of it.
Our Punta Mita Previews office had recently closed 3 high-end units in the Los Veneros development in the $900K to $1.4M range and right now has a couple of properties in the $4M/$5M currently in escrow.
Our newest office in Rincon de Guayabitos has been experiencing a lot of activity with a half dozen properties in escrow in the $200K to $800K range.
We prepare our agents to outperform the competition, over deliver and over achieve - consistently. The Coldwell Banker Network closed over 730,000 sides last year, resulting in $225.2 Billion in total U.S. sales volume.
Coldwell Banker La Costa Realty - Experts in Puerto Vallarta Real Estate.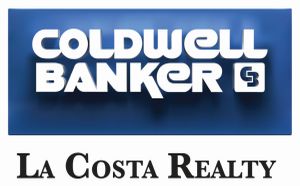 Coldwell Banker La Costa Realty has been operating in the Puerto Vallarta area since 1988, is independently owned and operated, and is part of the over 3,000 international Coldwell Banker offices operating worldwide including 79 offices in Mexico. Today, no other real estate company sells more real estate in Mexico than Coldwell Banker. Coldwell Banker and the Coldwell Banker logo are registered service marks owned by Coldwell Banker Real Estate LLC. Each agent and broker is responsible for complying with any consumer disclosure laws or regulations. For more information, call 866-978-8060 toll free from the U.S. and Canada, email info(at)cblacosta.com, or visit cblacosta.com.

Click HERE to learn more about Coldwell Banker La Costa Realty.