Puerto Vallarta, Mexico - Coldwell Banker La Costa Realty, Coldwell Banker's first franchise in Mexico in 1988, moved from 5th place in 2016 to 3rd place in 2017 amongst the very competitive 80 Coldwell Banker Real Estate offices located from Monterrey to Mexico City to Cancun to San Miguel Allende and Cabo San Lucas.
The weekend-long awards event took place at the prestigious Hilton Hotel Reforma in Mexico City, where over 400 participants enjoyed motivating speakers and personalities including Bill Pipes of the Tom Ferry Organization and Special Guest Speaker, Abraham Levy, the very first Mexican man to row single-handedly across the Atlantic. The Awards Event wound up the weekend with an over-the-top elegant Awards Banquet announcing this year's winners.
"Congratulations are due to the entire team that work in all of our four offices - Olas Altas, Marina Vallarta, Punta Mita and Rincon de Guayabitos. Their dedication, hard-work, education and integrity are the qualities our customers expect and our agents are delivering - and its showing in the numbers!", said Brock Squire, General Director of Coldwell Banker La Costa Realty.
Congratulations are also due to Angeles Fuentes and Sara Ibarra for their successful completion of the challenging 9-part Coldwell Banker University Real Estate Diploma Course. Both Angeles and Sara received their diplomas in a separate ceremony.
"We are proud to have agencies such as Coldwell Banker La Costa Realty as part of the Coldwell Banker Affiliates de Mexico network and we are committed to providing them with the highest level of educational and marketing support available," commented Phillip Hendrix, President and CEO of Coldwell Banker Affiliates de Mexico, the Master Coldwell Banker Franchisee for Mexico.
Since 1906, the Coldwell Banker® organization has been a premier full-service real estate provider. The Coldwell Banker System has approximately 3,500 residential real estate offices and 105,300 sales associates in 65 countries and territories. The Coldwell Banker System is a leader in the industry in residential and commercial real estate, and in niche markets such as resort, mountain, new home and luxury properties through-out the world. It is a pioneer in consumer services with its Coldwell Banker Concierge® Service Program and award-winning website. Coldwell Banker Real Estate LLC is a subsidiary of Realogy Corporation, a global provider of real estate and relocation services. Each office is independently owned and operated.
For additional information about Coldwell Banker La Costa Realty, a leading real estate and rental agency with over 30 years experience specializing in the Puerto Vallarta and Banderas Bay region of Mexico, please contact Arturo Trujillo at arturo(at)cblacosta.com.
Coldwell Banker La Costa Realty - Experts in Puerto Vallarta Real Estate.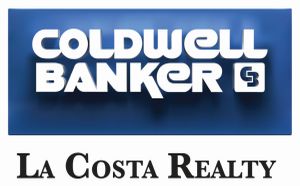 Coldwell Banker La Costa Realty has been operating in the Puerto Vallarta area since 1988, is independently owned and operated, and is part of the over 3,000 international Coldwell Banker offices operating worldwide including 80 offices in Mexico. Today, no other real estate company sells more real estate in Mexico than Coldwell Banker. Coldwell Banker and the Coldwell Banker logo are registered service marks owned by Coldwell Banker Real Estate LLC. Each agent and broker is responsible for complying with any consumer disclosure laws or regulations. For more information, call 866-978-8060 toll free from the U.S. and Canada, email info(at)cblacosta.com, or visit cblacosta.com.

Click HERE to learn more about Coldwell Banker La Costa Realty.