Puerto Vallarta, Mexico - When it comes to starting or owning a business in Mexico, you may find yourself wondering where the ideal place would be to ensure success.
We've decided to share three cities that we think are best for business:
Mexico City - Especially as a non-local, Mexico City provides all kinds of assets to those wanting to start a business. Because the city is so big, many languages are spoken which eliminates a language barrier problem. The fact that it is also the capital makes it a little easier to get support from the government. Additionally, with over 21 million people, there will be no shortage of customers! The only thing about this is competition may be steep, so go above and beyond!
Guadalajara - Ranked as the second largest city in Mexico, Guadalajara has also become the center for the IT industry in the country. The population is very progressive and quite open-minded. Head here if you're into techy, progressive business.
Monterrey - The third largest city in Mexico and the largest city closest to the US border. Monterrey specializes in the industrial sector, but is also gaining momentum in the IT industry. This city is very modern and provides opportunity to any small business owner.
Of course, there are many other cities in Mexico that may be the perfect place for you to start your business. Here at MEXLend we are happy to discuss what we think may be the best option for you.
MEXLend is not only the most experienced mortgage broker in Mexico, we also provide funding for small businesses. Click HERE to learn more about business loans and commercial loans in Mexico with MEXLend.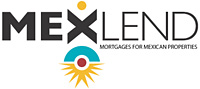 Are you looking to purchase vacation or investment property in Mexico? To discover which one of the many mortgage loan options that MEXLend offers is right for you, visit MexLend.com or MexLend.com.mx, call (322) 222-7377 in Vallarta, toll-free at 1.800.3.Mi.Casa in Mexico or (917) 779-9061 from the US or Canada.

To learn more about MEXlend, click HERE.