Puerto Vallarta, Mexico - Questions have arisen lately about the appropriateness of allowing your dog to accompany you to local restaurants in Puerto Vallarta. This is Mexico and some people assume things are a bit looser here. They are, but there are parameters and we need to use common sense.
We love to take Pup to the beach and he enjoys it, as well. Often, after running in the sand and through the surf, we settle down for a cold bucket of brew with friends at one of the more casual shoreline establishments. There are usually a fair number of pets with owners like us, plus the ubiquitous strays who hope for a handout.
Would we consider walking up the street to a eatery with closed doors, air-conditioning and fine dining, Pup trailing behind? We would not. We take into consideration the clientele who are paying for a relaxing experience; the fact many people have allergies; and how uncomfortable it would be for a proprietor to have to deny us entry. Most are too polite and humble to say anything, but their customers have no problems stating their mind.
Recently we were made aware of someone who had made this choice and out of respect to the customers in the restaurant, they tied their mascot outside. We always shake our heads at these sorts; would they have tied their child up to a bench on the exterior and brought them take-out later? Bracing for the argument that 'a dog is not a child,' with all due respect, please don't tell that to many of our dear friends who are very attached to their animals. That would include us, thank you.
That said, there are many restaurants in Puerto Vallarta that DO accept pets. They expect anyone who brings along Fifi or Fido to make sure s/he is well mannered, and the pet's owner is expected to remove him or her, if there is a disturbance of any kind.
According to our research, some of the locations were pets are welcome include: Coco's Kitchen, The Swedes upstairs deck, Oceano, Ritmos, Swell, Cuates y Cuetes, Langostinos and Daiquiri Dick's.
Salud, Seasons, Poncho's Tacos, Tacos Revolución, Taste, Vitea, Hungry Cougar, Joe Jack's (on the ground floor), Derby Burger and, during low season, Fajita Republic, also welcome dogs. A quick search on Facebook, Trip Advisor or one of the local papers will give you addresses for these establishments.
Mind you, there are other places to dine in Puerto Vallarta with your dog, and this is by no means a complete list, but we are very grateful for those proprietors who to make this allowance. So far... cats are still not allowed.
Que es cómo es.
---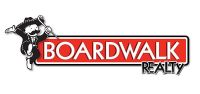 Puerto Vallarta is a paradise, where history and natural beauty is met with all of the comforts of home, and you can live the life you always dreamed of while making a strong investment in the future. Boardwalk Realty, a boutique real estate agency, goes beyond buying and selling homes. From immigration to health care, they can teach you how to live and own in Puerto Vallarta on any budget, and help you turn life into a perfect Puerto Vallarta lifestyle. For more information,
click HERE
or visit
BoardwalkRealtyPV.com