Puerto Vallarta, Mexico - It becomes almost everyone's dream at some point or another, packing everything up and moving to Mexico to spoil yourself on a beach and live a kicked-back lifestyle with your feet in the sand and a consistent need for sunglasses.
We've put together a short list of the places we think are the best cities for expats who are interested in owning a home in Mexico:
Tulum: Previously just a tiny little village with fish shacks and little homes, this Mexican Caribbean paradise has exploded into a dream. There isn't much to complain about when you've got the Great Mayan Reef right off shore for your snorkeling and scuba diving enjoyment, as well as plenty of ancient Mayan ruins and white sandy beaches as far as you can see.
Puerto Vallarta: One of the most popular Mexican beach towns since before the 1960s, Vallarta is known for its incredible ocean views and immense diversity in terms of things to do around the city. Here you will find everything from aquatic sports, hiking, mountain biking, yoga communities, and much more. It's definitely a perfect place to live if you're looking to lead a healthy and active lifestyle.
San Miguel de Allende: Maybe the beach isn't exactly what you're looking for. In that case, San Miguel de Allende is a gem you won't want to miss. Many expats believe it's the best place to live abroad in a colonial city. Food, shopping, architecture, and lots of friendly people make for a fantastic place to live in Mexico.
Here at MEXLend we are the most experienced mortgage brokers in Mexico. We provide residential loans for people who are buying a home in Mexico almost every day, and have the only US dollar loan available in the whole country.
Click HERE to learn more about home financing in Mexico with MEXLend.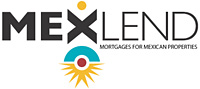 Are you looking to purchase vacation or investment property in Mexico? To discover which one of the many mortgage loan options that MEXLend offers is right for you, visit MexLend.com or MexLend.com.mx, call (322) 222-7377 in Vallarta, toll-free at 1.800.3.Mi.Casa in Mexico or (917) 779-9061 from the US or Canada.

To learn more about MEXlend, click HERE.