Puerto Vallarta, Mexico - New developments in Mexico's top beach destinations such as Puerto Vallarta are surfacing faster and faster, and contrary to popular belief, they are actually quite affordable. Pre-construction condos come with a lot of perks, and end up being a great investment for those who are looking to purchase property in the country. Owning a home in Mexico is really much easier than you may think.
One of the myths around purchasing pre-construction property is that you have to have a whole whack of cash to be able to invest up front, which makes potential investors a little weary. In reality, one of the great things about pre-construction condominiums is that they generally require a smaller deposit – which can be as little as 5%, and some developments offer up to 30 days to pay it.
Another thing that makes purchasing a pre-construction condo is that a lot of developments, especially in Puerto Vallarta, are offering huge discounts – as much as 30 percent – on select payment plans. Not only do you get a fantastic payment plan, but it also results in huge savings. It really does sound attractive doesn't it?
It's common knowledge that investing in real estate also alway comes with a guaranteed return. But this is especially true when considering the option to purchase property in a top vacation destination. With services such as Airbnb, owners can rent out their condos virtually year-round which results in mortgages essentially paying for themselves.
Another perk is that after a few years of renting the condo out, you have a fully paid for home in a top beach destination which will generate a separate source of income, and double as the perfect retirement home when you're ready to move to Mexico permanently.
Click HERE to learn more about residential loans and home financing with MEXLend, a leading mortgage broker in Mexico.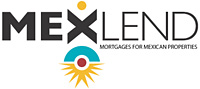 Are you looking to purchase vacation or investment property in Mexico? To discover which one of the many mortgage loan options that MEXLend offers is right for you, visit MexLend.com or MexLend.com.mx, call (322) 222-7377 in Vallarta, toll-free at 1.800.3.Mi.Casa in Mexico or (917) 779-9061 from the US or Canada.

To learn more about MEXlend, click HERE.