Puerto Vallarta, Mexico - On Sunday, October 29th, El Arrayán Mexican Restaurant owners Claudia Victoria R. & Carmen Porras E. will host a Pozole + LIVE Music Fiesta to support earthquake relief efforts in southern Oaxaca.
From 5:30 pm to 11 pm, Chef Diego Sánchez A. and his kitchen team will be cooking the traditional hearty soup Pozole with pork (or vegan option), and local musicians will be playing a repertoire of Mexican & Latin American music.
After the strong earthquakes of September 7th & 19th, and the following tropical storms that have badly hit our brothers in the area of Tehuantepec Isthmus, the regional "Community High School José Martí" has been turned into a help center for the town of San Francisco Ixhuatán, Oaxaca.
For the moment classes have been suspended until the local residents have more humane conditions to continue living a more usual life and return to their day-to-day activities. According to the school's Principal, Prof. Manuel Antonio: "We have counted the structures in this small town, 70% of them are damaged by quakes or the following floods. These buildings are to be demolished soon. We are in a very difficult situation, facing this emergency."
This school has been used most recently as a collection & distribution center for food items, medical supply, clothing & building materials; Dental & medical services; Psychological help for children & the elderly. People from the community, all the brave students, and the school's entire faculty have helped as a volunteer team during these very tough times.
If you wish to join El Arrayán with our direct relief efforts, while enjoying a very special evening that includes LIVE music, authentic food & original drinks, make plans now to the October 29th Pozole + LIVE Music Fiesta Fundraising event at El Arrayán! Advance tickets cost just $200 pesos (cash only, please) per person and will be available at El Arrayán, Monzón Brewing Co. and the Spanish Experience Center. (Price per person / per ticket at the door: $230 pesos.)
1 Ticket Includes:
1 Bowl of Pozole (pork or vegan)
+ All the garnishings (tostadas, cabbage, radish, onion, oregano & hot sauces)
+ 1 glass Monzón Brewing Co.'s craft beer
Other Drink & Food Options: special flavored "agua frescas", tequila-citrus "cantaritos", fun "mezcalitos", local craft beer, Carmen's banana leaf chicken Tamales, fried imperial rolls, homemade ice-creams, flan, churros.
There will also be a raffle for great prizes, like cooking classes, Spanish classes, local food tours & more, plus several other opportunities to contribute in cash to the fundraising efforts. (Bring pesos and change please!)
100% of all funds raised will be transferred directly to the school's bank account, so they can continue their community recovery efforts.
Several businesses / purveyors in our community will be joining El Arrayán in these efforts. We thank them all for helping the people of Oaxaca.
Businesses: • Spanish Experience Center • Vallarta Eats Food Tours • Monzón Brewing Co.
• Bonito Kitchen • Sabor Amor Personal Chefs • Movie PickNick • Hello Bike • Peyote People
• Adrian Takano
Purveyors: • Carnicería Colín • Tostadas Emma • Vinos Anfitrión de México • Frutería San Salvador • Tortillería y Molino La Hija del Maíz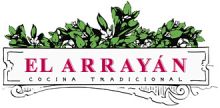 Located at #344 Allende, just a short stroll up from the Malécon in downtown Puerto Vallarta, El Arrayán is open Wednesday-Monday from 5:30 pm to 11 pm. Closed on Tuesdays. Visa, MasterCard and American Express Cards are accepted. Reservations online at ElArrayan.com.mx or by calling (322) 222-7195.