Puerto Vallarta, Mexico - There are many things to consider when taking the leap and moving to Mexico, especially when there are or will be children in the future, including quality of schools, safety, amenities, and activities available to children.
Here are two cities we consider to be among the best place to live when raising a family:
San Miguel de Allende, Guanajuato: San Miguel is not only stunningly beautiful, but it also possesses a vast amount of culture and history being the first city in Mexico to be declared independent from Spanish rule. Aside from being a popular expat relocation city, San Miguel also offers top-notch public, private, and international education opportunities for children.
Mexico City, Mexico: Mexico City is one of the great cities of the world. Despite its vast population, there are areas and neighborhoods that have their own community feel and are perfect for raising children. Recognized as one of the cities with the most museums in the world and with some of the best schools in the country, there is never an end to fun and educational activities for children.
There are many other Mexican cities that are fantastic for families, CONTACT US today to learn more about how you can own property in Mexico and raise a family surrounded by history, culture, and warmth!
MEXLend is proud to offer families the opportunity to grow and live anywhere in the country and are able to help people of any nationality secure the perfect financing plan to facilitate the purchase of their new home in Mexico.
Click HERE to learn more about residential loans and home financing with MEXLend, a leading mortgage broker in Mexico.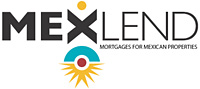 Are you looking to purchase a home, vacation or investment property in Mexico? To discover which one of the many mortgage loan options that MEXLend offers is right for you, visit MexLend.com or MexLend.com.mx, call (322) 222-7377 in Vallarta, toll-free at 1.800.3.Mi.Casa in Mexico or (917) 779-9061 from the US or Canada.

To learn more about MEXlend, click HERE.