Puerto Vallarta, Mexico - Here's what's happening this month at Purr Project, a non-profit, no-kill feline shelter located just north of Puerto Vallarta, Mexico, that provides homeless cats and kittens a recuperative stay with the ultimate goal of adopting them out to loving homes sterilized, vaccinated and disease free.
Upcoming PuRR Project Events
Adoption Booth
PuRR Project volunteers returned to Daiquiri Dick's on Saturday, November 4 and will be there every Saturday through the season (except for the weekend of the Garage Sale, November 11th) with adorable kitties for adoption and lots of Logo T-shirts, 2018 Calendars and other goodies... including the new PuRR Project Shot Glasses, all of which make great Christmas gifts.
Kitty BINGO
High Season is here and time for Kitty BINGO! The November dates are the 15th and 29th and then every other Wednesday through March. Cards go on sale at 4:30 at Margarita Grill (on the corner of Basilio Badillo and Piño Suarez in Old Town) and games start at 5:00. It's still only $100 pesos to play for lots of fun prizes when you get a BINGO and yell "MEOW!!" Plus Margarita Grill's special drink and snack menu just for us BINGO players!
Shelter Tours
The first official Shelter Tour is November 22 and it's not too late to make your reservation for a fun morning at the PuRR Shelter! For more detailed information and to make your reservation, just click HERE, or contact us by email at visit(at)purrproject.com.
Giant Garage Sale
It's almost time for our fourth annual Giant Garage Sale! Doors will open at 8:00 am on Saturday, November 11th and close at 4:00 pm. We'll also be open Sunday morning at 9:00 with special pricing on all un-sold items. We've got household décor, books, kitchen appliances, electronics, jewelry, lots of quality brand-name women's clothing... and much more. Find your bargain treasures and help support the kitties of PuRR Project at the same time! Location: Gaviotas 143 in Marina Vallarta.
Beach Luau at Sea Monkey
Be sure Friday, December 8th is on your social calendar for our 5th Annual Luau at Sea Monkey Restaurant. As always, the buffet tables will be groaning under lots of roast pork, mashed potatoes and gravy, corn on the cob, and mucho más - and the Polynesian dancers are already warming up for their show. This year, we're planning a silent auction of such great items as a Laurel Burch bag, a framed original Marsha Heatwole screen print, a gorgeous opal bracelet, and lots more. Tickets are $400 pesos and are very limited for this event, so watch your email or PuRR's Facebook page for ticket purchase locations.
PuRR Project 2018 Calendars
People who have already received their 2018 calendars are giving this one rave reviews! Our very talented graphic designer of Griffin Graffix has really outdone herself this year. It's not too late to order yours... contact Bama at info(at)purrproject.com for details on how to have one mailed to you. If you are in Vallarta, you can pick one up at Daiquiri Dick's right now for only $250 pesos while they last!
Read more at
PurrProject.com.
---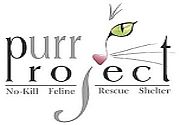 PuRR Project is a Non-Profit shelter in Puerto Vallarta, Mexico that provides homeless cats and kittens a recuperative stay with the ultimate goal to adopt them out to loving homes. All of our residents have been sterilized, vaccinated and are disease free. We accomplish this through our own efforts as well as collaboratively with other animal welfare organizations. Both monetary donations as well as donations of dry cat food are most welcome – and much appreciated. For more information, visit PuRRProject.com or send an email to info(at)PurrProject.com.