Puerto Vallarta, Mexico - A trip to Puerto Vallarta wouldn't be complete without seeing some of the best shows available, and The Palm Cabaret and Bar has a full line-up of December shows that are sure to satisfy your desire for top-notch entertainment.
Since 'tis the season, we'll start out with The Palm's Christmas Show, Jingle Balls, starring everyone's favorite 'Dirty Diva Loca,' Amy Armstrong, who's know for having 'the voice of an angel and the mouth of a sailor,' and Branden & James, the talented Cello and Vocal duo of At the Corner of Symphony and Soul. This creative Christmas show that's 'A lil' bit naughty, a lil' bit nice,' is sure to get you into the holiday spirit. If you missed last night's debut, you have two more chances to see it, on December 10th at 7:00 pm and on the 13th at 9:30 pm.
Cheko Ruiz, the lead singer, guitarist and songwriter for Gypsy Rumba, will perform solo shows on December 7, 9, and 11th. An award-winning songwriter with strong Latin tones, An emotional singer and accomplished guitarist, Cheko is a multi-talented artist and a joy to see and hear. If you are a fan of smooth Spanish vocals and Latin guitar, you won't to miss this show!
Piel Canela with Amy Armstrong, one of The Palm's most popular shows, continues playing weekly through the end of January 2018. A favorite of the Banderas Bay area's late night music circuit, Piel Canela features lead singer and guitarist, Eduardo León, and rhythm guitarist and backup vocalist, Fernando Huerta González. As two of Puerto Vallarta's finest guitarists, Eduardo and Fernando are the perfect accompaniment to Amy's clear, strong voice. Together, they bring Latin, Rumba and Flamenco music to new heights. Show dates: December 7, 9, 12, 14, 19, 21, 23, 26 & 28th.
Branden & James,
the Cello and Vocal duo, brings the stirring timbre of James on his cello combined with Branden's emotional and powerful vocals, creating a sound that leaves audiences feeling moved and inspired. Reminiscent for some as The Piano Guys meets Josh Groban, they weave familiar melodies of pop tunes in classical style with their own unique sound. Show dates: December 8, 12, 15 & 28 at 7 pm.
Amy and Nate take the stage together for the first time on December 8. Nate Buccieri is a singer, songwriter and pianist based in New York. His repertoire is pop, improv, Broadway tunes and original compositions. No two shows are alike since he welcomes requests and composes right on the stage, including creative mash-ups. In addition to the solo shows he'll be performing from Dec-March, Nate will serve as The Palm's resident pianist and will accompany Amy Armstrong often.
Gypsy Rumba continues on Sundays at 9:30 pm and is a must-see show this season. This is a five-member band with lead vocalist and guitarist Cheko Ruíz, Alex González on over eight forms of percussion: various drums, congas, bongos, timbales, cymbals and cajón; Emmanuel de la Rosa on bass guitar, Alberto Ramírez on acoustic guitar and Eugenia Prieto playing acoustic and electric violin. Their instruments meld together to create a unique and delicate sound that mixes rhythms, Latin, Flamenco, Gypsy and World Music.
Ty Herndon is a master of the ties that bind. The Grammy-nominated and Dove award-winning recording artist has the ability to connect with an audience far beyond his onstage performance. Raised in Butler, Alabama, Ty has performed at Opryland USA, was a finalist in the first season of the now iconic television series, Star Search, was named Texas Entertainer of the Year in 1993, and has six studio CDs and over twenty charted singles under his belt. His stellar career in the country music field is well-established and he branches out into the area of pop. His opening night at The Palm is December 14, with additional performances from December 16-21st.
Marti Gould Cummings debuts at The Palm on December 22. Currently co-producing and starring in Shade: Queens of NYC on Fusion, Marti is a talk show hostess, singer and comedian. Her shows are bursting with lively entertainment, showcasing her voice and comic attitude, that are sure to drive the audience wild. Marti has won Top Drag Artist awards often. Many audiences are marked by loud chuckles and roars as she proceeds down the path of joyful cavorting. Additional show dates: December 23, 25, 26, 27 & 30th.
Then, on Sunday, December 31, The Palm will say 'Adios' to 2017 and 'Bienvenidos' to 2018 with two performances of a Special New Year's Eve Show starring Amy Armstrong, Nate Buccieri, Brandon & James and Paige Turner. Stay tuned for more information...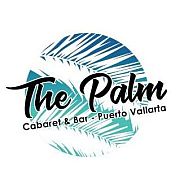 Open 7 nights a week through early April, The Palm Cabaret and Bar features two shows per night, one at 7:00 pm and the other at 9:30 pm. They sometimes offer afternoon matinees as well. For more information and the 2017-2018 season's complete line-up, visit ThePalmCabaret.com.
The Palm Cabaret and Bar is located at 508 Olas Altas in the heart of the Puerto Vallarta Romantic Zone. Tickets to all shows can be purchased at the venue's box office, which opens daily at 10 am, or online at
ThePalmCabaret.com.
For more information,
click HERE
, call (322) 222-0200, or follow
The Palm Cabaret and Bar PVR on Facebook.