The Palm opened on the south side of Puerto Vallarta more than 15 years ago as a Cafe that served great burgers. Entertainers who were visiting on vacation would pop in and do a number or two. Before long, artists from all over were doing everything from disco to drag and beyond. Eventually, a show schedule was organized and many entertainers returned year after year... and so did the audiences.
Today, The Palm Cabaret and Bar seeks out only the best in cabaret entertainment and features artists from Mexico, Argentina, the USA and Canada in their air conditioned, newly renovated, intimate cabaret space that seats 90 comfortably in plush salon style chairs and padded, roomy bar stools.
Though The Palm no longer serves food, the friendly wait staff usually brings you a bowl of fresh popcorn to go along with the creative cocktails and non-alcoholic drinks they serve prior to and during the shows. (A two drink minimum per show is requested.)
The Palm Cabaret and Bar has been entertaining Puerto Vallarta audiences for years, and the 2017-2018 season will be no exception. This year's line-up includes some of PV's favorite acts, along with an eclectic mix of professional shows presented by entertainers from around the world.
If you are a fan of live entertainment, The Palm has it all... top-notch Cabaret/Night Club acts, great lighting and sound, and an attentive and committed staff. While you are here in Puerto Vallarta, be sure to spend an evening (or two!) with this extremely talented and creative bunch of people that work hard to provide everyone with an original and satisfying evening of entertainment.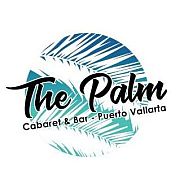 Open 7 nights a week through early April, The Palm Cabaret and Bar features two shows per night, one at 7:00 pm and the other at 9:30 pm. They sometimes offer afternoon matinees as well. For more information and the 2017-2018 season's complete line-up, visit ThePalmCabaret.com.
The Palm Cabaret and Bar is located at 508 Olas Altas in the heart of the Puerto Vallarta Romantic Zone. Tickets to all shows can be purchased at the venue's box office, which opens daily at 10 am, or online at
ThePalmCabaret.com.
For more information, call (322) 222-0200, or follow
The Palm Cabaret and Bar PVR on Facebook.
• B E L O W T H E F O L D •
December's Line-up of Shows at The Palm Cabaret

Banderas News Team
A trip to Puerto Vallarta wouldn't be complete without seeing some of the best shows available - especially during the holidays. The Palm Cabaret and Bar has a full line-up of star-studded shows planned for December that are sure to satisfy your desire for top-notch entertainment.