Now in its 19th year, The Palm Cabaret & Bar originally opened on the south side of Puerto Vallarta as a Cafe that served great burgers. Entertainers who were visiting on vacation would pop in and do a number or two. Before long, artists from all over were doing everything from disco to drag and beyond. Eventually, a show schedule was organized and many entertainers returned year after year... and so did the audiences.
Today, The Palm Cabaret and Bar seeks out only the best in cabaret entertainment and features artists from Mexico, Argentina, the USA and Canada in their air conditioned, newly renovated, intimate cabaret space that seats 90 comfortably in plush salon style chairs and padded, roomy bar stools.
Though The Palm no longer serves food, the friendly wait staff usually brings you a bowl of fresh popcorn to go along with the creative cocktails and non-alcoholic drinks they serve prior to and during the shows. (A two drink minimum per show is requested.)
The Palm Cabaret and Bar has been entertaining Puerto Vallarta audiences for years, and the 2018-2019 season will be no exception. This year's line-up includes some of PV's favorite acts, along with an eclectic mix of professional shows presented by entertainers from around the world.
If you are a fan of live entertainment, The Palm has it all... top-notch Cabaret/Night Club acts, great lighting and sound, and an attentive and committed staff. While you are here in Puerto Vallarta, be sure to spend an evening (or two!) with this extremely talented and creative bunch of people that work hard to provide everyone with an original and satisfying evening of entertainment.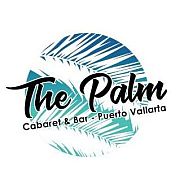 Open 7 nights a week through early April, The Palm Cabaret and Bar features two shows per night, one at 7:00 pm and the other at 9:30 pm. They sometimes offer afternoon matinees as well. For more information and the 2018-2019 season's complete line-up, visit ThePalmCabaret.com.
The Palm Cabaret and Bar is located at 508 Olas Altas in the heart of the Puerto Vallarta Romantic Zone. Tickets to all shows can be purchased at the venue's box office, which opens daily at 10 am, or online at
ThePalmCabaret.com.
For more information, call (322) 222-0200, or follow
The Palm Cabaret and Bar PVR on Facebook.
• B E L O W T H E F O L D •
BohemiaViva Valentine's Concert at The Palm Cabaret

Margarita Bonita
If you are spending Valentine's Day in Puerto Vallarta, make plans now to see 'Desde El Corazón,' BohemiaViva's special concert presentation to celebrate the day of love, affection and friendship, at The Palm Cabaret on Wednesday, February 13th at 6:30 and 9:30 pm.
---
Beef Dip Week Entertainment at the Palm Cabaret & Bar

Alex Bourgeau
The Palm Cabaret & Bar is proud to be part of the Beef Dip family events. It's a great time to be in Puerto Vallarta and, with artists from all over the world taking our stage, there's something for everyone. Here's what's happening during Beef Dip Week - and beyond!
---
Duende: Expect the Unexpected at The Palm Cabaret & Bar

Alex Bourgeau
Playing at The Palm Puerto Vallarta Feb 8 & Mar 15, Duende is a musical phenomenon. Together, these three multi-talented performers explore the very spirit of music: blending genres such as Classical, Celtic, Pop, Rock, Spanish and Gypsy into a fusion that is a joy to witness.
---
Branden & James Return to The Palm Cabaret January 19

Debbie White
Branden & James return to Puerto Vallarta for a 5-week residence at The Palm Cabaret, where they'll present their new show, 'The Phantom of The Greatest Showman.' In this show, the cello and vocal duo performs some of the beloved melodies from these two epic movie musicals.
---
Bohemia Viva Debuts 'Reflections' at The Palm Cabaret

María Francesca
The fiery Argentine musical duo, Bohemia Viva has returned to the Banderas Bay area for another great season of entertainment. Their new show, 'Reflections,' will debut in Mexico on January 16th at 6:30 and 9:30 pm at The Palm Cabaret & Bar in Puerto Vallarta.
---
January's Fantastic Line-up of Shows at The Palm Cabaret

Alex Bourgeau
While 2018 was a good year, 2019 brings new beginnings, friendships, and exciting new talent to the Palm Cabaret. Up until now, the venue has undergone many changes, now it's time to bring back some of PV's favorite entertainers and introduce some new faces to Puerto Vallarta.
---
Bonnie Kilroe's 'Country Queens' Returns to The Palm

Debbie White
Tribute artist extraordinaire Bonnie Kilroe returns to Puerto Vallarta to present her incredible tribute to the 'Queens of Country Music.' Bonnie will be appearing at The Palm Cabaret & Bar in Old Town at 5:00 pm on January 9, 10, 12, 14, 17, 19 and 20th.
---
Luna Rumba Brings Their Unique Sound to The Palm Cabaret

Debbie White
After an absence of several seasons, on December 28, Luna Rumba will once again thrill Puerto Vallarta with a blend of World Music at The Palm Cabaret. This group entertains audiences with recognizable songs along with a mix of eclectic music in a celebration of exquisite sound.
---
Michael Walters as Dame Edna in 'Mouth of the Border'

Debbie White
On December 26, renowned vocalist and actor Michael L. Walters will take The Palm Cabaret by storm in a unique, loving and critically-acclaimed parody of Dame Edna's Broadway shows. If you are in Puerto Vallarta, don't miss this music and comedy extravaganza!
---
So Many Reasons to Celebrate at The Palm Cabaret & Bar

Alex Bourgeau
A trip to Puerto Vallarta wouldn't be complete without seeing some of the best shows available - especially during the holidays. The Palm Cabaret and Bar has a full line-up of star-studded shows playing this week that are sure to make your Christmas vacation 'Very Merry!'
---
Denita Asberry in 'Shade of Soul' at The Palm Cabaret

Alex Bourgeau
The Palm Cabaret continues to provide Puerto Vallarta with spectacular entertainment. This weekend, Denita Asberry brings the kind of charisma portrayed only by real legends Aretha Franklin and Tina Turner in her tribute show, 'Shades of Soul,' for 4 shows only!
---
The Palm Cabaret & Bar Officially Opens to a Sold-Out House

Alex Bourgeau
November 21 marked the beginning of the new season for The Palm Cabaret & Bar. Now in its 19th year, The Palm welcomes back some of Puerto Vallarta's favorite entertainers, and ushers in some new fresh faces to the 2018/2019 season lineup of live entertainment.
---
The Palm Cabaret Opens Season with Star-Studded Show

Alex Bourgeau
This year, The Palm's opening night show will feature a star-studded cast of performers: Kim Kuzma, Piel Canela, Jimmy James, Jesse Luttrell, Nate Buccieri, Bohemia Viva and Miss Conception, who will also host the event. Event proceeds will go to the Puerto Vallarta non-profit, Corazón de Niña.
---
New Season at The Palm Cabaret Starts Nov. 21

Alex Bourgeau
The Palm Cabaret has been entertaining Puerto Vallarta audiences for years, and it just keeps getting better! Come November 21, The Palm will kick off its 19th year as a south side 'Hot Spot' with a new look, some fresh talent, and the return of some of PV's favorite stars in all-new shows.