Puerto Vallarta, Mexico - The 2018 season continues to shine with celebrity impersonators, classical artists, and homegrown entertainment at Puerto Vallarta's favorite cabaret, The Palm. Here's all of the latest news...
Firstly, The Palm Cabaret & Bar wants to congratulate Branden & James on their marriage on January 13, 2018. We wish them a long and happy life together. The Palm is proud to host this lovely couple as they perform two shows; "At The Corner of Symphony & Soul" and "You Had Me at Cello." Both shows feature Branden as a Tenor, and James as the cello player. The shows carry you through a journey of music from classical, show tunes, and modern pop. "Cello" celebrates through song, how they met, leading to their recent marriage. The show often sells out, so getting your tickets early is advisable.
Enormously popular local favorite Kim Kuzma returns at long last to our stage January 22 and will begin a string of popular new shows. On January 25th, Save the Date as Kim Kuzma presents her ever popular "The 70's Show," featuring hits from what many call, "The best era in music." Also in conjunction with this show is Kim Kuzma's official CD Release Party. Her new CD titled "Vivan Los 70's" is packed with hits and features the musical talents of Piel Canela.
Also on January 22nd, prepare yourself for the consistently top drawer Miss Conception, opening her fabulous new show "Where in the World is Miss Conception?" at 9:30 pm. This year, Miss Conception takes you around the world through dance, comedy and fabulous costume changes. As a PV favorite, Miss Conception never disappoints.
January 22nd and 25th are sure to be solid nights of great singing, costumes, humor and admiration. They do not come any better than this.
Varla Jean (Jeffery Roberson), continues to have audiences laughing in the aisles. Her crazy, kooky, Carol Burnett style of comedy is something to behold. Her new show, "Bad Heroine" introduces the audience to inspiring women, real and fictional from the past to present. She knows her trade and is not new to the theatrical business. The show is one of those great fun nights. Robust laughter is beneficial to everyone.
Amy Armstrong
is our Entertainment Director with the voice of an angel. She sings with various musical backing stylists as Piel Canela, Nate Bucceri, Brandon & James and The Hitmen: going from Latin to pop to rock to classical and back again. Amy is fond of introducing new songs into the mix, so you never know what to expect. The room rocks then slows to a whisper. Suddenly Amy goes into a monologue on life in Mexico splashed with her witty hilarity. Her following is huge, and rightfully so. She is not only very humorous but possesses the greatest set of lungs around.
Coming Soon are some shows The Palm Cabaret is proud to offer lovers of live entertainment. From San Jose, California, vocalist and songwriter Eric Michael Krop returns to our shore. From a young age, he geared toward music and would go to New York where he would call home for the next ten years, appearing in theater nationwide. Eric has focused his energy on songwriting and recording. Recently he's partnered with Grammy-nominated saxophonist and pianist Erica von Kleist.
Cabaret Project arrives very soon. Last year, Amy Armstrong brought four of her friends whom she knew from Chicago musical productions. Established and incorporated in 2007, five years later it dropped the "Chicago" from its name and the ensemble gained significant presence among theater and entertainment lovers, reaping praise for their vocal harmonies and exciting presentations.
And now for something completely different. Returning for a second season, The Evasons astound audiences with their mind boggling "Second Sight" show. You won't believe what you will see or hear in this performance. "No Way!" is commonly heard from audiences members as they leave the theater. The Evasons have appeared on NBC, CBS, FOX, Discovery Channel, and on the international primetime TV show Penn & Teller: Fool Us. They've traveled to over 35 countries to appear at private parties, corporate meetings, gala banquets, entertain troops overseas and headline cruise ships and casino showrooms. Tickets are available now.
The box office at The Palm prides itself on offering premium entertainment. Come on by to ask about all of our shows. You can generally sense The Palm itself is quite proud of what it has to offer. Chat up with Alex, Amy, Jacob, Ryan, Luis and Mario for suggestions and details about each show. The box office is sure to find something to your liking.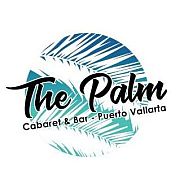 Open 7 nights a week through early April, The Palm Cabaret and Bar features two shows per night, one at 7:00 pm and the other at 9:30 pm. They sometimes offer afternoon matinees as well. For more information and the 2017-2018 season's complete line-up, visit ThePalmCabaret.com.
The Palm Cabaret and Bar is located at 508 Olas Altas in the heart of the Puerto Vallarta Romantic Zone. Tickets to all shows can be purchased at the venue's box office, which opens daily at 10 am, or online at ThePalmCabaret.com. For more information, click HERE, call (322) 222-0200, or follow The Palm Cabaret and Bar PVR on Facebook.